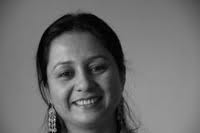 Over the past two years we had been working on the idea of having our own marketplace where several other merchants from India will be able to list their products and sell them to global customers
(PRWEB) May 05, 2012
ShalinIndia.com, an online shipping store selling handmade gifts from India, has just launched its own marketplace. Here the customers from around the world will be able to buy not just ShalinIndia's own products, but also products from several other merchants who choose to list their products at this marketplace.
"Over the past two years we had been working on the idea of having our own marketplace where several other merchants from India will be able to list their products and sell them to global customers," said Shalini Verma, founder of ShalinIndia. "In the past five years, we have been selling to customers in several countries and we have acquired good skills in international order fulfillment and customer service. We thought we could bring these skills to help other merchants from India who want to sell to international customers," added Shalini.
"We are focused on selling cultural products of India and these products have good demand on the Internet from international customers. We have built our systems and logistics to service international customers. These include our marketing efforts in the international markets, payments in different local currencies, bulk shipments from India, warehouses in some major countries, and local deliveries and customer service in the local languages to the customers. We thought we could enable other Indian merchants take advantage of the facilities we have built. There are a large number of small merchants and individuals in India who sell high quality cultural and traditional products but do not have necessary skills to market and sell to international customers through Internet. They can now list their products on our site with relative ease and deliver orders to customers more efficiently using our logistical facilities," explained Shalini.
ShalinIndia, one of the premier online India shopping stores, specializes in selling ethnic Indian dresses, silver and gemstone jewelry from India, sculptures and statues of hindu deities, arts and crafts, to customers around the world. Through an arrangement with Amazon, ShalinIndia keeps its inventory in five countries US, UK, France, Germany, and Japan. This enables ShalinIndia to reduce not only delivery time but also shipping costs for its customers. This also eliminates any fears related to customs charges were the items shipped from India. ShalinIndia also sells to small boutiques in different countries at attractive wholesale prices. Boutique owners can buy in small lots directly at the website from available inventory or place orders for larger lots.