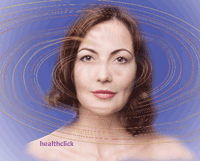 Each year over 8 million physician and emergency room visits are attributed to complaints of dizziness and imbalance.
Franklin, TN (PRWEB) June 19, 2013
North American Seminars combines a live evidence based PT continuing education course with an online continuing education course directed at physical therapists, physical therapy assistants and occupational therapists.
The two day live physical therapy continuing education course supplemented by an online continuing education course will provide the attending practitioner, intermediate level algorithmic problem solving skills needed to evaluate and treat dizziness and imbalance. A major emphasis will be placed on how to develop differential diagnosis skills when performing a comprehensive evaluation for a variety of vestibular diagnoses. Significant time will also be focusing on developing an effective adaptable progressive plan of care with successful outcomes. A variety of current patient case studies will be thoroughly evaluated to assist with putting all the information together in a practical manner. Integrative hands-on labs are interspersed throughout both days and will allow participants to practice and easily apply evaluation techniques and treatment strategies to their clinical repertoire. This course will prepare the clinician to evaluate and treat with minimal equipment. However, current market availability of equipment and the correct utilization of advanced technology will be discussed. This course is offered to Physical Therapists, Physical Therapist Assistants, Occupational Therapists, Occupational Therapist Assistants, Nurses, Nurse Practitioners and Physician Assistants who are currently working with this population. Clinicians currently working with this population are encouraged to attend this course.
An online continuing education course for PT, PTA and OT supplements the live course. Participants are encouraged to take the PT online CEU course either before or after attendance at the live event. This online course for continuing education will reinforce the material covered in the live education program. More information concerning the online home study course for physical therapists can be found at healthclick.
This unique continuing education format combining live continuing education courses with online ceu course is part of North American Seminars Responsible CME program. Medical facilities can now combine live training with a series of supplemental online and software based training programs. In addition, North American Seminars can track competency of material retention for team of therapists to ensure a medical facilities meets their clinical requirements.