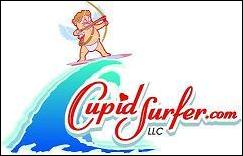 The Internet dating industry is booming, but there are still few Web sites that do online personals the right way
Sacramento, CA (PRWEB) August 8, 2006
Here's an online dating service that pays to join! By signing up with the new Web site, CupidSurfer.com (http://www.cupidsurfer.com), new members have the chance to find love and simultaneously qualify for a chance to win a portion of $2 million in cash.
"The Internet dating industry is booming, but there are still few Web sites that do online personals the right way," says Geno Altman, CEO of CupidSurfer, LLC. "CupidSurfer.com does dating right by providing truly effective online tools and features to support its members in finding genuine compatibility."
Basic membership is free. Premium membership, which provides access to enhanced features, is offered for periods of one, three, six or 12 months at a time. By signing up, members can view CupidSurfer.com's extensive database and find companionship and compatibility with the click of a mouse.
Members become eligible for CupidSurfer.com's $2 million giveaway simply by signing up. For every 500 premium members who register, CupidSurfer.com will hold a drawing for a prize of $500. Once the Web site reaches its 1 million premium member mark, it will host a drawing for an additional grand prize of $1 million. Each winning member's profile will be prominently displayed on the CupidSurfer.com Web site.
"What other Web site gives you the chance to find both life dreams -- love and money?" Altman asks. "CupidSurfer.com is the modern answer to everyone's dating needs."
About CupidSurfer.com
CupidSurfer.com was formed in 2006 in response to the increasing demand for Internet-based personals. CupidSurfer.com aims to meet the need for a site that has higher standards in terms of the content. The site provides a fresh and engaging forum for users while remaining committed to offering the best money value for the service. For more information, please visit http://www.cupidsurfer.com.
Contact:
Geno Altman
800-598-4605
# # #