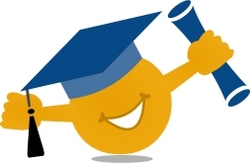 Since our inception, Shakespeare Squared has been devoted to educating people with pertinent information so they can make an informed decision. We are excited to bring quality content to the online university space
Northbrook, IL (PRWEB) September 22, 2009
Shakespeare Squared and Infinamic, Inc. are pleased to announce OnlineDegrees.ms, the latest product of their joint venture, Infinitely Squared. With employers demanding a higher level of education in this competitive job market, online degrees have become an increasingly popular way to obtain an education. OnlineDegrees.ms provides prospective students considering virtual education with resources that will help them make an informed decision about pursuing an online degree. Mike Lamendola, former Director of Online Education for Lincoln Educational Services and current Director of Digital Education for Emantras.com, believes it is important to understand the differences and challenges unique to pursuing an education online.
"From my experience, a major issue and concern in online education has always been student readiness. OnlineDegrees.ms aims to help students fully prepare for and understand the ups and downs of pursuing an education at a distance, which is of tremendous benefit for prospective students. The better prepared a student is, the better chances she or he has of graduating and pursuing a career," said Mike Lamendola.
Utilizing their high educational standards, Shakespeare Squared will provide premium content on a wide range of online education topics and supply additional resources to help students determine if an online degree program is appropriate for them.
"Since our inception, Shakespeare Squared has been devoted to educating people with pertinent information so they can make an informed decision. We are excited to bring quality content to the online university space," said Kim Kleeman, President and CEO of Shakespeare Squared.
"I am very excited about our latest joint development in the online degrees space because I feel that our goals are very well aligned with those of the Shakespeare Squared team. Our primary mission in marketing to Internet-based consumers is to inform them about all aspects of a given product or service. Informed decision making ultimately results in a more satisfying experience for consumers and better performance for advertisers," said Jonathan Kolanowski, CEO of Infinamic, Inc.
ABOUT SHAKESPEARE SQUARED
Co-founded in 2003 by former educator Kim Kleeman, Shakespeare Squared specializes in PreK-12 educational content and customizes teams of staff editors and freelancers from its network of 500 educators and professionals with extensive education experience. The company delivers excellence to publishers by engineering innovative product development through proven editorial and production expertise.
ABOUT INFINAMIC
Infinamic, Inc. is an Indianapolis performance based marketing firm and founded in 2001 by Jonathan Kolanowski and Andrew Perkins. Infinamic is able to provide companies with the ability to increase the accuracy of production estimates and control expenses by offering them a fixed cost per acquisition for new clients and sales. Through its core values of integrity, innovation and leading edge understanding of technology, Infinamic successfully differentiates itself from the competition.
# # #