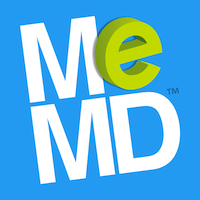 I see people who don't need to be in the ER and just need to be able to make a phone call because they know what's wrong with them.
Scottsdale, AZ (PRWEB) April 18, 2013
John Shufeldt, mastermind and founder of Scottsdale-based MeMD.me, a revolutionary healthcare service that improves access to medical providers and reduces healthcare costs, has made it much easier for the sick and injured to get an online doctor consultation, diagnosis and even a prescription directly over the internet.
Shufeldt, who coined the term "on-demand medicine" to describe the trend of leveraging the use of online technology, started MeMD for one reason: He noticed that many patients with relatively minor complaints were either spending hours in emergency rooms and clinics or waiting days for a private office visit. Since remote online medical consultations can be as effective as meeting face-to-face for a large number of less-serious ailments, Shufeldt questions the necessity of such time-consuming tactics. "I see people who don't need to be in the ER and just need to be able to make a phone call because they know what's wrong with them," he says.
With MeMD.me, help comes in a hurry. For a nominal fee that is often less than a health insurance co-pay, the patient has only to create a free account, fill out a health history survey and enter his symptoms at the secure and private e-portal. Soon after paying the consultation fee, a medical provider will start the doctor visit, treat the patient via a webcam, diagnose and offer a treatment plan.
In addition to giving a treatment plan, the health care provider can issue a prescription electronically to the patient's pharmacy. If the medical provider feels the problem is more serious, a recommendation to a primary care provider or even emergency department is made.
In the year 2012 alone, over 400,000 patients made use of online doctor services. Pam Ragland, who suffered for days from a severe headache, was one of them. "It felt like it was connected to my sinuses," she says. Within 15 minutes of logging on to MeMD.me, she was discussing her symptoms with Dr. Moses Nasser through a webcam. He soon diagnosed a sinus infection and submitted her prescriptions electronically. Ragland was pleased. "It saved me time," she says. "It was more convenient, and it was immediate."
MeMD is targeted for patients in need of treatment for common ailments that require a medical professional and does not prescribe lifestyle medications or narcotic pain medications online. It is recommended for ailments such as flu symptoms, colds, earaches, rashes, acne, sinus symptoms and allergies; additionally, many patients with chief complaints related to urinary tract infections and even sexually transmitted diseases feel it is the perfect solution for the sake of privacy. A study of 8,000 patients over more than a year found little difference in outcome between the ones treated remotely and those cared for in person. After three weeks, fewer than 7 percent of either group had returned for a second consultation.
Through MeMD, most patients are seen and treated in thirty minutes or less with no drive time or wait time at the doctor's office. No insurance is necessary and there is no membership fee or commitment to sign-up. For more information, call 1-855-MEMD-NOW.
ABOUT MeMD
MeMD™ makes visiting a doctor convenient, enjoyable, and affordable – the way it should be. MeMD.me connects patients in need of immediate care with a licensed medical care provider via a secure webcam. Before making a diagnosis, the health care provider consults remotely with patients over webcam. They then either offer a treatment plan online or direct the patient with a more serious condition to an appropriate location for further care.