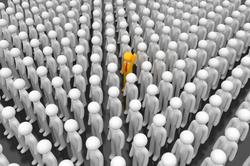 We're thrilled that FaxCompare.com has been getting so much traffic throughout the summer
Austin, TX (Vocus) July 1, 2010
FaxCompare.com, the leading resource for Internet fax reviews and comparison information, reached a major milestone this June. The web site has now helped over half a million visitors find a low-cost internet fax service.
"We're thrilled that FaxCompare.com has been getting so much traffic throughout the summer," says FaxCompare.com Financial Analyst Koby Wong. "Our steady monthly traffic has helped us reach half a million fax users in a relatively short amount of time."
According to Wong, traffic to FaxCompare.com has increased by approximately 35% to date, year-over-year. The website has been live since 2007.
About FaxCompare.com
FaxCompare.com features reviews and comparison data of the top email fax services on the market from brands such as MyFax, RingCentral and Nextiva. In addition to reviews, FaxCompare.com offers Email Fax Buying Tips as well as a Market Standard to follow when selecting a reliable Internet fax service. Visitors to the site are able to compare services on price, features and extra options. Once they've selected the fax service that meets their needs, they can sign up for a free trial or paying account through FaxCompare.com.
FaxCompare.com also offers a helpful FAQ section that helps people overcome common faxing issues and become more effective, informed internet fax users. The commonly asked questions include porting numbers, faxing electronic signatures, setting up your internet fax account, and adding new users, among others.
To read detailed answers to web fax Frequently Asked Questions, and to compare the top internet fax brands, please visit http://www.faxcompare.com.
###