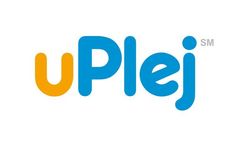 Corporations are cutting back. Smaller and local nonprofits are especially struggling for funding. Like individuals, all are facing higher energy and food costs. People are not able to give what they once did. uPlej.com bridges the gap with a social network that's sole focus is on giving
Lehi, UT (PRWEB) July 22, 2008
uPlej.com is a new web site and service that harnesses the power of a social network to leverage online giving to charity. As the economy suffers, so are nonprofits. US businesses and people are giving less, and it's hurting the nonprofits whose job it is to help.
While corporations give larger sums to charity, the majority of giving comes from individuals. Giving USA Foundation, a nonprofit that consults on philanthropy, says the U.S. has nearly 1.5 million nonprofits. Most of those donations (over 75%) come from individuals.
uPlej.com uses an innovative system of online giving that uses the power of a network to leverage smaller donations. Rather than a larger one-time donation, uPlej is an affordable subscription plan that allows people to give less than they spend on one day's lunch to help others.
The economy is impacting nonprofits and many are trying to adjust as donations drop (see Newsweek's: The Coming Charity Crisis). "Corporations are cutting back. Smaller and local nonprofits are especially struggling for funding. Like individuals, all are facing higher energy and food costs. People are not able to give what they once did. uPlej.com bridges the gap with a social network that's sole focus is on giving," said Jeff Crane, founder and president of uPlej.
Nonprofits have had to look for new fund raising methods to encourage donations. Most are focusing more efforts online. One of the nonprofits on Uplej - the Children's Miracle Network is one example.
"Telethons are like not working for us as well as they once did. We started looking for new ways to fund raise. We think online donations through sites like uPlej are the next big thing," said Roger Cook, vice president of celebrity/public relations.
It's not that people do not want to give. Nearly two-thirds of people who don't give say it's because they lack the money. As more family budgets go to basic expenses of utilities, food, and driving, people are less inclined to give. Another reason why people don't give is they believe their contribution is too small to make a difference. Even small amounts add up when you leverage the power of a community.
With uPlej no one has to ask for donations and all of the giving happens online. Just ask your friends to join your network for $4.99 a month. Your favorite charity will receive $1 a month from each friend who joins your uPlej network ($1 from their friends and $1 from their friends' friends and $1 dollar a month from your own monthly fee). A total of $4.00 of the $4.99 goes directly to charity. One hundred percent of the $4.00 dollars goes to charity, and the rest goes to payment processing fees, and to run uPlej.
Large and small nonprofits have joined uPlej to collect donations online. These including well known nonprofits like: the Humane Society, the Smithsonian, the Rainforest Alliance, the American Cancer Society, the American Red Cross, UNICEF, and Mothers Against Drunk Driving. A growing number of celebrities and organizations have lent their support.
A tough economy means more people and the charities who serve them need help. Yet a higher cost of living means people have less to give. UPlej keeps giving affordable and uses the power of social networking to expand giving. For just $4.99 individuals can continue to support their favorite charities online. The best part is you don't need to give a lot of money to make a difference.
About uPlej
uPlej is social networking site for giving that is a one-stop place for people and their friends to give to the causes they believe in. uPlej is a registered professional fund raising organization. Charities must be public 501(c)(3) organizations and recognized as IRS Publication 78 verified on GuideStar.com to be eligible to receive funds.
uPlej solicits donations for One Heart, Inc., a 501(c)(3) public charity. One Heart distributes 100% of the net funds it receives, without an additional transaction or handling fee, to a wide selection of public charities.
uPlej consolidates and simplifies online giving - start pledging today at http://www.uPlej.com.
###