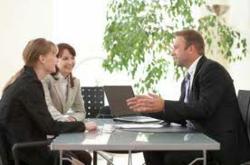 The company has now become a household name, thanks to a loyal following of customers and admirers.
Alexandria, VA (PRWEB) February 12, 2013
A friend's "cry for help" was the catalyst that motivated netpreneur Yonni Rossa to create Loans.net, a company that specializes in providing low interest loans to both individual and business customers. In 2000, Mark was shopping for a low interest loan to pay for an emergency dental procedure. Despite countless hours of research and endless discussions with loan lenders, he was unable to find a lender who could offer a personal loan on favorable terms.
"That was the turning point. I envisioned an opportunity to benefit millions of individuals like Mark, who needed help connecting with a lender. Over the past thirteen years, we have done much more than that. Tens of thousands of customers have benefited from Loans.net's powerful suite of low interest loan comparison tools, expert research, reviews, and a comprehensive knowledge base that continues to grow exponentially," says Yonni.
As the company celebrates its thirteenth year in the marketplace, Loans.net has launched a series of borrower-centric programs. One-on-One Outreach is a very new concept that we recently launched to provide excellent service to customers. The foundation of the program rests on the principle that each individual customer must be educated, informed, and supported during the process of applying for a loan. Mass education has lost its appeal. The new buzzword is customized content that is suited to an individual audience. Providing irrelevant information is worse than providing no information. We are taking the approach, a step further, though. In addition to customized content, we are focusing on one-on-one customer support.
John, a loans expert with the company explained: "Generally, the term 'outreach' has been associated with initiatives involving a larger audience. We have changed that completely. We view outreach as an extremely personalized approach. Our goal is to ensure that each customer is informed and educated at an individual level and in furtherance of this objective, we have launched several cutting-edge tools and resources to support customers one-on-one."
The online loans marketplace has matured significantly over the past decade and has grown from a disorganized array of information providers to an extremely sophisticated network of lenders who focus on providing top quality products at unbelievably competitive interest rates.
With mass education, a generic article or expert opinion would be published and a diverse pool of customers was expected to follow that advice, without much concern for the individual's specific needs. "It was more of a vanilla approach. Thankfully, we don't have to do that anymore. Now, technology allows us to pinpoint what each customer needs and focus our messaging and resources with extreme precision. If a customer is interested in auto loans, for example, we can reach out and educate that customer about auto loans specifically," adds John.
Adding a touch of humor, Yonni elaborates on John's statement: "Generic, cookie-cutter tools do not help customers. Our goal is to empower our site's visitors with very useful information and one-on-one support. At thirteen, Loans.net is officially a 'responsible' teenager, minus the tantrums, of course."