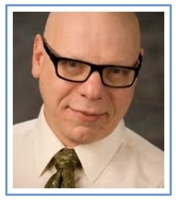 the best minds in the search industry
SAINT PAUL, Minn (Vocus) December 9, 2010
aimClear president, Marty Weintraub, is scheduled to speak today at MediaPost's prestigious Search Insider Summit in Park City, Utah at the glorious St. Regis Hotel.
Weintraub will speak on a panel addressing the evolution of social signals that affect search engine placement and other visibility. Traditionally, links have been the main driver of Google's SEO ranking algorithm. In Google's early days, the quantity and quality of inbound links were the best measure of a website's authority. Now Facebook Likes, Twitter Tweets and other social signals have become crucial indications for personal and corporate clout and relevancy in Google and Bing.
The session moderator will be industry veteran Elisabeth Osmeloski, managing editor of Search Engine Land. The other panelists include Jeff MacGurn, senior manager of Covario, Kristine Segrist, search managing director of MEC Interaction and Dave Tan, vice president of Innovation, Product Development & Content Solutions for Resolution Media.
MediaPost's Search Insider Summit invites, "the best minds in the search industry" together to share cutting edge tips, tactics, anecdotes and networking, "in a think-tank environment," with a focus on, "exploring new technology, strategies and tactics for effective search marketing campaigns."
For this week's three-day event, programming chair, Laurie Sullivan, senior writer and columnist for MediaPost Communications has brought together 50, "top agency and marketing executives charged with executing search strategies and associated budgets." Today, speakers and conference attendees have converged at the Search Insider Summit to network and discuss the most important online marketing matters of the day. MediaPost caps attendance at the summits to safeguard that the aggregate experience is, "intimate, productive and highly useful."
About Marty Weintraub
An avid blogger, Marty shares his insights via the company's online marketing blog, named an AdAge Power 150 blog, as well as in blogs and columns for SearchEngineLand, SearchEngineWatch and Search Marketing Standard. Marty speaks at conferences all over the world, including Search Engine Strategies (SES), Search Marketing Expo (SMX), PubCon, International Search Summit, BlueGrass South, Direct Marketers Association, Search Engine Marketers of Portland (SEMpdx) and Minnesota Interactive Marketing Association (MIMA).
About aimClear
aimClear is an online marketing agency based in Duluth, Minn., with offices in St. Paul, Minn. The company specializes in paid and organic search and contextual online marketing for clients ranging from small start-ups to iconic household names. The aimClear team consists of accomplished international speakers and industry thought-leaders. For more information, please visit http://www.aimclearblog.com or contact us on Twitter @aimClear.
###