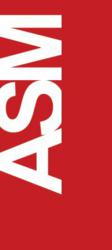 (PRWEB) September 18, 2012
Join The Association of Strategic Marketing's new online marketing training webinar designed for marketers and entrepreneurs looking to learn the secrets behind successful websites. Premiering October 25th from 1:00-2:30 p.m. EST, the '5 Secrets to Making Your Website Sell' webinar, hosted by Marketing Strategist Michele Pariza Wacek from Creative Concepts and Copywriting LLC, will teach marketers and entrepreneurs how they can make the most 'Ka-Ching' out of their websites with real, proven business results.
According to Michele PW, the biggest mistake marketers and entrepreneurs make when trying to figure out why their website isn't making them any money is they spend too much time and money of their own with nothing to show for it but a pretty website with a pretty logo. Although pretty graphics can add to a brand and help sell, the copy does the heavy lifting.
During this live online marketing training webinar, Michele PW will also go over:

Learning how to tweak your website to open the floodgates
Understanding why good copy is more important than a pretty website
Learning the secrets to getting people to buy on your website
Discovering some of the most overlooked strategies that make a website profitable
Gaining more visibility, more clients and more money
Considered one of the hottest direct response copywriters and marketing consultants in the industry, Michele Pariza Wacek, the 'Ka-Ching' marketing strategist, has a reputation for crafting copy and creating online and offline marketing campaigns that get results. As a national speaker and author, Michele has completed two novels and is a contributing writer to the "Entrepreneur Press Start Up Guide to Information Marketing" and "Trust Your Heart: Transform Your Ideas to Income." Michele has a double major in English and Communications from the University of Wisconsin-Madison, and is the owner and founder of Creative Concepts and Copywriting LLC, a premiere direct response copywriting and marketing company that caters to entrepreneurs and small business owners internationally.
To register for the webinar visit http://www.associationofmarketing.org/audio-conference/390375?tab=overview?c=11
About the Association of Strategic Marketing
The Association of Strategic Marketing (ASM) is a training and development website dedicated to the enhancement of the marketing profession. ASM is committed to the specific educational and developmental needs of members looking for unique, up-to-date Marketing training opportunities through audio conferences, seminars, webinars and articles. ASM members also gain access to product offerings and other educational tools that assist in securing their position at the forefront of their respective disciplines. ASM delivers an overall experience that gives their community of marketing professionals a distinct competitive advantage.