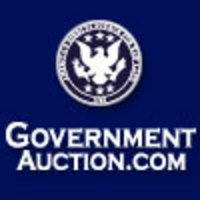 Washington, DC (PRWEB) February 12, 2010
GovernmentAuction.com announced the launch of their new interactive website with more benefits for consumers who wish to buy previously owned U.S. Government land for sale through online real estate auctions. This new site is set to launch on 01/08/10.
The new GovernmentAuction.com website will offer forums and a learning center where novice bidders can learn the best practices about online real estate auctions and how to buy government land for sale. The site offers the ability for buyers to browse listings of real estate auctions of previous U.S. Government land.
"Our online real estate auctions provide buyers with great opportunities to buy land in locations across the country. We changed our website to offer consumers enhanced information and the ability to learn more through forums and our learning center," said Paul Sabesky—Chief Land Strategist for GovernmentAuction.com. "Real estate auctions for US Government land for sale are in great demand as many are seeking investments. Our company is helping people learn the ins and outs of how to buy previous government land for sale at affordable prices."
About GovernmentAuction.com
GovernmentAuction.com specializes in providing previous government land for sale through online real estate auctions at a savings of as much as 60%. GovernmentAuction.com is one of the largest and most successful government surplus land auction companies in business; offering online real estate auctions of previous U.S. government property. The company, through various governmental agencies, acquires numerous pieces of land throughout the country, and offers them for resale on their site. GovernmentAuction.com offers land for sale throughout America including seized land, foreclosed properties, raw acreage, recreational land, retirement property, waterfront properties, farms for sale, hunting & fishing retreats and much more. While some auction companies won't hesitate to charge a fee just for the privilege of browsing the online auction listings of foreclosed property or seized government land, GovernmentAuction.com has always been free and no membership is required. The company was founded in 1984, to help everyday buyers to bid on previous government land for sale across America.
###