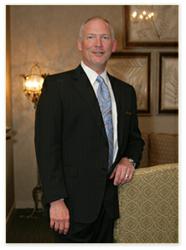 the internet is not regulated. Anyone can say anything, and it sometimes gets to be difficult for patients to know which reviews can be trusted.
Atlanta GA (PRWEB) August 07, 2012
In the July 2012 issue of "Aesthetic Surgery Journal," board-certified plastic surgeon in Atlanta, Dr. Joseph G. Bauer, and attorney in Atlanta, Richard M. Escoffery, Esq, discuss the available methods to monitoring a physician's or a medical practice's online reputation.
In a related 2011 study by Pew Internet and American Life Project stated that 8 out of 10 internet users looked online for health information. The people participating in the study used the internet primarily for email, then for using a search engine, and third for looking for health information.
The Pew study found that of internet users, 44% look online for information about a doctor or health professional. This is a huge percentage of patients researching their doctors and seeing how involved the doctor is in the online health community and seeing what the community thinks of the doctor.
Comments Dr. Bauer, "When the reviews seen online are real, based on accurate events, the reviews websites can have tremendous value to patients searching for a qualified plastic surgeon; but the internet is not regulated. Anyone can say anything, and it sometimes gets to be difficult for patients to know which reviews can be trusted."
Dr. Bauer continues, "Most websites don't make a reviewer prove that they were really a patient before they can post a review. Most don't have any process to make sure the reviews posted are reflective of a real experience."
An example of how impactful this is to plastic surgeons, can be seen in another study showing that 41% of breast augmentation patients begin their research by searching on Google. These searchers are looking for information about the breast augmentation procedure and about the options for breast implants. These patients are also looking for information on plastic surgeon of choice. This includes the doctor's website, the doctor or practice social media participation, as well as numerous review sites.
Understanding these as influences on potential patients decision-making, it is a vital component to the health of a practice to monitor and manage the physician's reputation online. This includes assessing a physician's current reputation, proactively building a reputation, and defending against defamatory posts or comments when they are created.
Assessing the current state of a physician's reputation is the first step. By searching the physician's name and the practice name in Google search engine, it is immediately seen what patients are writing about their experiences and what potential patients are reading about the practice.
Review sites are a priority for researching the current state of a practitioner's online image. These are sites such as CitySearch, Insider Pages, RateMDs, Vitals and Real Self. All of these and others are strong, authoritative directories, and often show up on page one of Google searches, so it is strongly recommended that a practitioner regularly monitor their profiles on these sites for reviews by actual patients and for reviews that appear to match the practices' impression of the patients' satisfaction.
One strategy of proactively building a reputation is making sure the first page of Google results for the physicians' name and the practice name is trustworthy information. The results on the first page of Google should be the practice website, Facebook, blog, and any other web property that the practice owns and controls.
Also, a strong staff with training can help avert possible defamatory reviews online by making sure that patients are satisfied and problems or concerns are addressed quickly.
Defending negative reviews that are published is the third focus of strategy. Not every comment or post needs addressing, but for those that seem to be extreme, a process is established in addressing these posts and taking action to have them removed or neutralized.
About The Swan Center:
The Swan Center for Plastic Surgery is a leader in the aesthetic industry specializing in surgery of the breast, body and face.
The Swan Center for Plastic Surgery's on site operating facility, Alpharetta Aesthetic Center is accredited by the Joint Commission on Accreditation of Healthcare Organizations (JCAHO). The Joint Commission is an independent, not-for-profit organization; and is the nation's oldest and largest standards-setting and accrediting body in health care, focusing on patient safety and quality of care. The Atlanta plastic surgeons at The Swan Center are board-certified by the American Board of Plastic Surgery, among a multitude of further professional accomplishments.
Swan Center for Plastic Surgery
4165 Old Milton Parkway, Suite 200 East
Alpharetta, GA 30005
http://www.swancenteratlanta.com
(770) 667-0904
###