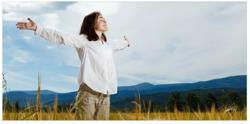 Las Vegas, NV (PRWEB) December 12, 2012
MyReviewsNow.net, a leading web mall that lets consumers conveniently shop online for thousands of products, services and gift ideas, has launched a new information website that's telling shoppers to "shop where you're supposed to."
MyReviewsNow.net's new website is designed to help people who haven't yet embraced the e-commerce revolution to set aside their fears and doubts, and join the millions of people each day who enjoyably shop online for everything from skin care products, to gift ideas, to all-inclusive resorts, to small business supplies and much more.
The website's "shop where you're supposed to" theme also informs shoppers that online shopping is safe, secure, convenient, and quite often, more rewarding than shopping in an old fashioned brick and mortar shopping mall.
"A growing number of top retailers are featuring web-only specials and promotions that often include free shipping, and more," commented a Spokesperson from MyReviewsNow.net. "In fact, our new online shopping blog features a huge variety of incredible deals that are only available to people who shop online."
Shoppers who haven't yet taken advantage of the e-commerce revolution can learn more about the benefits of "shopping where you're supposed to" by checking out MyReviewsNow.net's new information site, or by visiting any of the hundreds of online stores within its giant web shopping mall.
For more information or media inquiries, contact Lina Andrade at info(at)myreviewsnow(dot)net. Press release issued by SEOChampion.com.
About MyReviewsNow.net Shopping Mall
A shopping blog, gift ideas hub and online shopping mall superstore that features resorts, skin care products, small business solutions, and thousands of additional services, products and publications available online, MyReviewsNow.net is a business directory that sets itself apart from similar sites by offering both professional reviews and consumer reviews on the Internet's hottest offerings in a fun, simple format that is easy for visitors to shop online and enjoy. Plus, MyReviewsNow.net is 100% free, open 24/7, and the best way avoid crowded shopping malls and parking lots.
About SEO Champion
SEO Champion was started in 1999 and is owner operated by Michael Rotkin, SEO Specialist for over 17 years. Michael Rotkin's goal for his clients is to "own" keyword placements for the top 3 slots organically, so that his clients can earn a higher return on investment from their advertising dollars. Rotkin realizes the value of SEO over Pay-Per-Click campaigns, where click-throughs are generally more expensive and harder to convert into sales. SEOChampion's intense work ethic can be seen in daily and weekly reports that show progress through organic keyword gain. This effort is the reason his SEO firm has been able to build a loyal client base for many years. Learn more at SEO Champion.