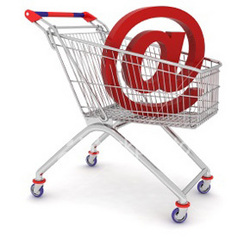 Los Angeles, CA (PRWEB) June 29, 2010
More than two-thirds of Americans shop online. Because online retailers don't have the same overhead costs that traditional stores have, they can pass that savings onto you. Incredible discounts on jewelry can be found online if you know what you're doing, and with these tips, peace of mind and exciting jewelry deals are just a few clicks away.
The first priority for buying jewelry online is secure ordering. Look for the unmistakable signs of safety and quality, like Better Business Bureau (BBB), McAfee, BizRate, and VeriSign logos. Sites are required to maintain certain standards in order to display these logos, so click on them and check out the links, verified dates, customer reviews, etc.
Make sure you know a site's return policy and guarantee before making a purchase. Notice whether contact information (a phone number) is available, how many days you have to return a product if you're unhappy with it, and whether the count of days begins when you place your order or when you actually receive your product. Also determine whether you'll receive a refund in your same form of payment or as a site credit and how quickly the company promises to refund your money. Pay attention to shipping fees, whether sales tax is added or not, and any hidden fees that might arise to take some joy out of your great deal.
Even though you're shopping on a computer, remember that there is (or should be) a real person to provide customer support. If you have questions or concerns about an item, email or call them for more information. If you can't speak to someone who can answer your questions, consider that a red flag and move on.
Quality online jewelry retailers understand that jewelry and gemstone education is important. For this reason, you're likely to find more educational information on jewelry sites than any other kind of e-commerce website. From pearl value factors to the four C's of diamonds, it's important to know about gem grading, enhancements and treatments, quality indicators, etc. for whatever you're purchasing. Jewelry and gemstone learning centers can make you a better informed customer more likely to be satisfied with your purchase. Check out the educational information on more than one site before you buy to make sure you're being well informed.
Now that you've done your homework, the real fun begins! Take advantage of multiple product photos, product videos, and detailed information like measurements and dimensions to give you the most realistic idea of the product you are considering. Customer reviews are a growing trend for online shopping sites and can often provide additional product details (the color is too blue, this is bigger than it looks), in addition to general quality and satisfaction information (the clasp is flimsy, the piece looks well made). Some sites even offer features like try-on or build-your-own applications.
When you've found an item you want to buy or a site you want to do business with, sign up for the site's emails to receive valuable discounts like coupon codes and free shipping. Do an online search for the name of the site you're browsing plus "coupon code" or "discount code," and you'll likely find sites that aggregate and share discount codes that a site has offered recently. This can earn you an immediate discount off your purchase.
About PearlsOfJoy.com
Pearls Of Joy is a premier online jewelry commerce site specializing in all types of pearl jewelry, including pearl strands, necklaces, earrings, bracelets, and pendants. The site offers Akoya pearls, freshwater pearls, Tahitian and South Sea pearls, and new products are added every week. PearlsOfJoy.com buys directly from pearl farmers around the world. That buying power, coupled with the lower expenses gained by being an online-only business, allows Pearls of Joy to provide great values on fine pearl jewelry for their customers. Pearls of Joy pearl jewelry has been featured on "The View" and worn by Academy Award®-winning actress Hilary Swank in the movie "Freedom Writers." PearlsOfJoy.com customers buy with confidence because of the company's "A" rating from the Better Business Bureau and generous 90-day return policy.
For more information about buying jewelry online or PearlsOfJoy.com, please call 1-800-451-1411, visit PearlsOfJoy.com, or Email: info(at)pearlsofjoy(dot)com.
###