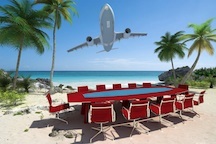 Las Vegas, NV (PRWEB) July 20, 2012
Travelers on their way to all-inclusive resorts, business conferences, back country adventures, family theme parks or any other destination, who want the peace of mind that only comes from rock-solid travel insurance can now connect with their trusted online travel agent MyReviewsNow.net's newest affiliate partner, Travel Guard.
With more than two decades of experience in the travel industry, Travel Guard is the country's leading travel insurance plan provider. Travellers can easily browse, compare and shop for a complete range of travel insurance plans that cover any or all of the following: trip interruption, medical costs, trip delays, baggage loss, emergency medical travel expenses, car rental collision, and more. Plus, travelers can take advantage of Travel Guard's 15-day free look period or contact their specialists 24 hours a day in the event of an emergency.
"While nobody wants to expect the worst, being prepared for it is always wise – especially when it comes to traveling," commented Lina Andrade, Affiliate Relationship Spokesperson for MyReviewsNow.net. "And that's why we're so delighted to welcome Travel Guard to our family of leading affiliate partners. Now, people can shop for the perfect insurance plans they need, and enjoy their vacation, excursion or business trip without worrying what they'll do if the unexpected arises, and things take a turn for the worse."
People who want to browse and shop for all of their travel insurance needs can connect with Travel Guard via MyReviewsNow.net's Travel Resources Portal. They can also read helpful consumer reviews, and leave their feedback and ratings for others.
For more information or media inquiries, contact Lina Andrade at info(at)myreviewsnow(dot)net. Press release issued by SEOChampion.com.
About MyReviewsNow.net
A virtual shopping mall of services, products and publications available online, MyReviewsNow.net is a business directory and an online travel agent that sets itself apart from similar sites by offering airline tickets, luxury resorts and many other of the Internet's hottest offerings in a fun, simple format that is easy for visitors to shop and enjoy. Access to MyReviewsNow.net is free, open 24/7, and there are no pop-ups. It's a fun, enjoyable and rewarding shop-at-home experience.
About SEO Champion
SEO Champion was started in 1999 and is owner operated by Michael Rotkin, SEO Specialist for over 17 years. Michael Rotkin's goal for his clients is to "own" keyword placements for the top 3 slots organically, so that his clients can earn a higher return on investment from their advertising dollars. Rotkin realizes the value of SEO over Pay-Per-Click campaigns, where click-throughs are generally more expensive and harder to convert into sales. SEOChampion's intense work ethic can be seen in daily and weekly reports that show progress through organic keyword gain. This effort is the reason his SEO firm has been able to build a loyal client base for many years. Learn more at SEO Champion.