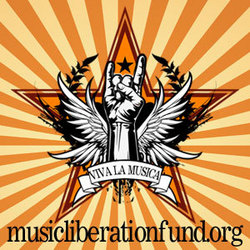 Birmingham, AL (PRWEB) February 11, 2009
TicketBiscuit LLC today announced the Music Liberation Fund (MLF), a project that will make $10 Million in funding available to live entertainment venues and promoters within the United States who wish to become or remain independent from the TicketMaster / LiveNation umbrella.
CEO Jeff Gale said, "The MLF was established to help preserve the diversity and independence of America's live entertainment venues. We feel that the industry dominance of TicketMaster and Live Nation poses a significant threat to the existence of independent entertainers, venues, and promoters. We view this independence as crucial to the artistic landscape of our communities, and are taking these actions to preserve it."
Venues and Promoters may apply for funding by calling 866.757.8330, by emailing mlf@ticketbiscuit.com, or by visiting the Music Liberation Fund Website.
About TicketBiscuit, LLC: TicketBiscuit provides online ticketing systems and innovative promotional and marketing solutions to hundreds of venues and promoters nationwide. With system enhancements and new features added every two weeks, the company never stops innovating to help clients sell more tickets. For more information about TicketBiscuit, please visit http://www.ticketbiscuit.com.
###