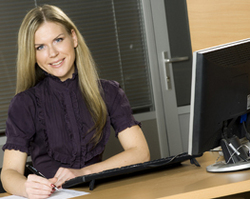 Plainview, NY (Vocus) October 27, 2009
Plainview, NY….Fastrack Healthcare Systems has added ten new classes to their On-Line Training Center accessible from any PC with Internet connectivity.
The new classes cover specific areas of Fastrack's HME Billing, DME Billing, Infusion Pharmacy Billing & Home Care Agency Billing software. These classes are available live with the ability to ask questions or pre-recorded which are available 24/7. Classes available include; HME Equipment Maintenance, HME Workflow/Order Management, Order Fulfillment-Wireless Warehouse, Managing IV Equipment, Purchase Orders/EDI, IV/HHA Nursing Order Management, etc.
According to Fastrack client Deborah Lester of UroMed, "Although we have been Fastrack users for over 12 years, we are still learning new things. We are constantly looking for ways to improve our processes. Fastrack's WebEx has been a great way to get to know the system better and find out what we've been missing. Sometimes we get caught up in our processes and don't realize that Fastrack has developed a new release that helps us! I have learned something new in each training session! Fastrack trainers know the product and convey that knowledge during these sessions."
Fastrack is the leading provider of software & technology to Home Medical Equipment, Durable Medical Equipment & Home Healthcare Agencies.. For further information contact FASTRACK Healthcare Systems, Inc. 255 Executive Drive, Plainview, N.Y. 11803; 1-800-520-2325, fax: 516-349-8875, or e-mail them at: info (at) fastrk.com or visit their Website: http://www.onlyfastrack.com.
###