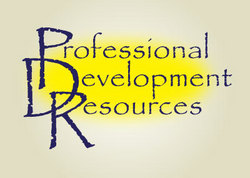 This is a very exciting development in our ongoing efforts to offer our customers new ways to stay current in their practice, which is – of course – the whole point of continuing education
Jacksonville, Florida (Vocus) September 26, 2010
Professional Development Resources, a national provider of continuing education (CE) serving psychologists, social workers, professional counselors, marriage and family therapists, speech-language pathologists, and occupational therapists, has announced the launching of a new online training format. What is new is that state-of-the-art training materials from sources like the American Psychological Association (APA), the National Institutes of Health (NIH), the Department of Health and Human Services (HHS), and the National Institute on Drug Abuse (NIDA) are now instantly available for reading and CE credit. The named organizations, as well as many others, routinely develop training materials that are intended to keep health and mental health practitioners abreast of the latest research data and treatment techniques.
The challenge for these national organizations has been to disseminate the training materials to as many professionals as possible. While the training documents are readily available online, many clinicians either are not aware of them or do not have the time to search for the appropriate websites. Now Professional Development Resources has developed a way to bring together the sources of online information and their intended users. By offering accredited CE courses that feature high-quality content that is already written and available, the company hopes to open new doors to current clinical content on topics such as the special dynamics of working with girls and women APA Task Force Reports on Girls and Women and working with military families After the War Zone.
Among the courses to be released soon are topics such as the developmental effects of alcohol on infants and children, drug abuse treatment in the correctional system, psychotherapy with gay, lesbian, and bisexual individuals, resilience among African-American children and adolescents, multicultural issues in counseling, the protection of human research subjects, and gender identity and gender variance. There will also be a series on empirically based parenting.
"This is a very exciting development in our ongoing efforts to offer our customers new ways to stay current in their practice, which is – of course – the whole point of continuing education," says Leo Christie, PhD, CEO of Professional Development Resources. "We have been pleasantly surprised to discover the wide array of quality materials that are offered by organizations like the American Psychological Association and the National Institutes of Health. Given the ready availability of such materials and the CE needs of the professionals we serve, all that remained was to find a way of bringing them together."
Professional Development Resources has been delivering CE courses to mental health professionals since 1992. During that time span, the delivery format had progressed from live conferences (1992 – 2001) to self-study mail order books and manuscripts (2001 – 2010) to predominantly online content (2010 forward). The addition of the new curriculum in coming months will increase the number of the company's courses to well over 200.
Professionals who are long-time users of the company's services have taken notice of the progression of course formatting over the years. One psychologist noted, "I appreciate being brought into the 21st century of continuing education. I still go to live conferences once in a while and I still like books, but this new online delivery format is not only fast and convenient, but it has also opened the door to a lot of valuable resources I did not know existed."
About Professional Development Resources, Inc.
Professional Development Resources is a Florida nonprofit educational corporation founded in 1992 by licensed marriage and family therapist Leo Christie, PhD. The company, which is accredited by the American Psychological Association (APA), the Association of Social Work Boards (ASWB), the National Board for Certified Counselors (NBCC), the American Speech-Language-Hearing Association (ASHA), the American Occupational Therapy Association (AOTA) – as well as many other national and state boards – has focused its efforts on making online continuing education courses more efficient and widely accessible to health professionals by offering online home study coursework. Its current expanded curriculum includes a wide variety of clinical topics intended to equip health professionals to offer state-of-the art services to their clients.
Contact:
Leo Christie, PhD, CEO
Professional Development Resources, Inc.
904-645-3456
http://www.pdresources.org/
###