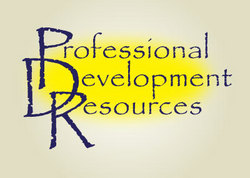 We like to think that ours is smarter than the average website
Jacksonville, FL (Vocus) October 1, 2009
Professional Development Resources, which has been in the business of delivering continuing education (CE) courses to health and mental health professionals for 18 years, has developed a "smart" website that helps shoppers select courses that are both relevant to their practice and friendly to their budget. Visitors to the site can quickly view only courses that are accredited for their particular profession and can narrow their search even further to show only courses on a specific topic or within a specific price or CE credit range. The site is also intended to help professionals be smarter shoppers by avoiding selection errors and saving both time and money.
The company's website, PDResources, features over 150 accredited health and mental health CE courses. It would take some time for a shopper to find those courses that are required – or at least approved – for renewal of their professional licenses. The site has four major mechanisms in place to help professionals quickly select courses that are relevant for them. First, the visitor selects his or her profession: psychologist, social worker, counselor, speech-language pathologist (SLP), or occupational therapist (OT). With a single click, the website displays only courses relevant to that profession. Second, each profession page has a search function that can help visitors find courses quickly by entering a key word, topic, or author name. If one is looking for ethics courses, entering that word in the search box returns only courses on that topic.
Third, depending on one's preference, the search can be instantly narrowed to show only courses that are mail-order courses, online courses, sale items, best sellers, or new offerings. There is even a category for "test only" courses, which can save customers a lot of money by enabling them to purchase only the CE test if they already have the course book. Professionals who work together can use this option to save money by sharing a single course book among them.
Once the category of courses selected by the visitor is displayed, courses can be sorted alphabetically or by price or hours of CE credit. The purpose of these various search capabilities is to take customers directly to the course or courses that will help them efficiently and economically satisfy their CE requirements.
The fourth – and final – mechanism is the really "smart" one: before finalizing a sale, the website shopping cart technology performs a cross-check that keeps shoppers from inadvertently purchasing courses that are not approved for their professions. If they have selected a course that does not show a match between their profession and the course they have placed into their shopping cart, a red message alert is displayed calling their attention to a possible purchasing error. They can then decide whether to order the course or not.
"We like to think that ours is smarter than the average website," says Leo Christie, PhD, CEO of Professional Development Resources. "Not only does it enable visitors to quickly view only courses that meet their specifications, but it cross-checks to be sure they have selected only courses that are accredited for their profession. If it detects a mismatch, it displays a red message informing them that they may not be able to receive CE credit for that course. This technology prevents inadvertently ordering an inappropriate course and helps make our customers smarter consumers."
The company invites users to provide feedback on their experience with the website by including comments and suggestions in the evaluation form that is part of every course completion. A psychologist in Texas made the following observation: "Your website is easy to navigate. Ordering materials or online courses is streamlined, and I've never had a problem placing an order." Another psychologist commented on his experience completing a 'test only' course: "I appreciated the ability to purchase the test only since I already had the book. Very helpful and cost effective for me."
About Professional Development Resources, Inc.
Professional Development Resources is a Florida nonprofit educational corporation founded in 1992 by licensed marriage and family therapist Leo Christie, PhD. The company, which is accredited by the American Psychological Association (APA), the Association of Social Work Boards (ASWB), the National Board for Certified Counselors (NBCC), the American Speech-Language-Hearing Association (ASHA), the American Occupational Therapy Association (AOTA), the Florida Board of Psychology and Office of School Psychology, and the California Board of Behavioral Sciences (BBS) – as well as many other national and state boards – has focused its efforts on making continuing education courses more widely accessible to mental health professionals by offering online home study coursework. Its current expanded curriculum includes a wide variety of clinical topics intended to equip mental health professionals to offer state of the art services to their clients.
Contact:
Leo Christie, PhD, CEO
Professional Development Resources, Inc.
904-645-3456
http://www.pdresources.org/promo/prweb12
###