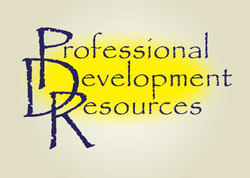 This is the second time we have reduced our course prices this year
Jacksonville, FL (Vocus) September 1, 2009
Professional Development Resources has announced a realignment of its entire pricing structure, significantly reducing the prices of more than 40 of its continuing education (CE) courses. As the economic slump continues, many health and mental health professionals are experiencing their own recessions as their clients cut back on products and services they perceive as non-essential. However, the necessity of fulfilling CE requirements for relicensure remains unchanged. The company based its revised pricing structure partially on the results of a survey of organizations offering CE credit courses to health and mental health professionals.
The company's website, PDResources, features over 150 accredited health and mental health CE courses. Of this catalog, the company now offers more than 40 courses at prices that have been reduced – on average – by 15%. This means that professionals who need to earn CE credits for upcoming license renewal can now do so much more economically. As an additional bonus, many of the reduced courses can be completed online, which means that they are inherently less costly due to the elimination of printing and mailing costs.
"This is the second time we have reduced our course prices this year," says Leo Christie, PhD, CEO of Professional Development Resources. "In January we announced a set of price reductions that brought many of our courses into a price range that was attractive even in very difficult economic circumstances. Now our prices – which we based on a completely different pricing structure following our survey of other organizations that offer CE courses – are not only competitive, but actually in the lower half of the price distribution. This is where we want to be."
The survey conducted by Professional Development Resources revealed that the average price for the organizations surveyed was just over $15.00 per hour of CE credit. After this current price rollback, the average price per hour of CE at Professional Development Resources is a little over $13.00. The company states that the very best bargains are the online courses with newly reduced prices. The company's website features regular monthly "super-saver" specials CEonSale and even a course that is totally free.
Psychologists, social workers, counselors, marriage and family therapists (MFTs), speech-language pathologists (SLPs), and occupational therapists (OTs) have traditionally earned their CE credits by attending live seminars and conferences. While this learning format has its advantages, it is very expensive and time-consuming. If a professional has to take a day out of his or her busy practice and possibly even travel to the conference site, the costs quickly add up. More recently, home study CE courses have enabled professionals to earn required credit without travel, but they still utilize tangible books and paper materials, requiring printing, shipping and handling. By way of contrast, online learning is both cost-effective and environmentally responsible, essentially eliminating wasted resources.
The company reports that its customers have been appreciative of the first round of price reductions that took effect earlier in the year. A counselor wrote, "My practice has been down as much as 30% at various times in the past year. Not only was the material in this course well written, but also the cost was very reasonable. I appreciate the savings." An occupational therapist commented: "I loved the opportunity to do this online! Made it very easy and convenient. Very reasonably priced as well. I will definitely order from you again." A psychologist noted "Thanks. I appreciated the ability to purchase the 'test only' version of this course since I already had the book. Very helpful and cost effective for me."
Professional Development Resources promotes at least five different ways its customers can achieve major savings on CE courses: (1) take online courses, which can be done anytime and any place with no expenditure of paper or other tangible costs; (2) choose from the list of courses that are on sale at any given time, some reduced as much as 50%; (3) benefit from the quantity discount - $20 off any order over $150; (4) share course materials with colleagues by using the "test only" option – requires the purchase of only the CE test when buyers already have access to the course book or manuscript; (5) take advantage of the free course that is always available on the company's website.
About Professional Development Resources, Inc.:
Professional Development Resources is a Florida nonprofit educational corporation founded in 1992 by licensed marriage and family therapist Leo Christie, PhD. The company, which is accredited by the American Psychological Association (APA), the Association of Social Work Boards (ASWB), the National Board for Certified Counselors (NBCC), the American Speech-Language-Hearing Association (ASHA), the American Occupational Therapy Association (AOTA), and the California Board of Behavioral Sciences (BBS) – as well as many other national and state boards – has focused its efforts on making continuing education courses more widely accessible to mental health professionals by offering online home study coursework. Its current expanded curriculum includes a wide variety of clinical topics intended to equip mental health professionals to offer state-of-the art services to their clients.
Contact:
Leo Christie, PhD, CEO
Professional Development Resources, Inc.
904-645-3456
http://www.pdresources.org/promo/prweb11
###