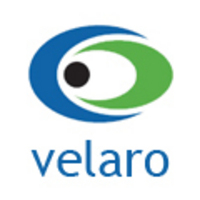 As a leader in e-commerce SaaS solutions, Velaro has helped thousands of companies worldwide improve their online conversion rates per year. Livefluence clearly and almost immediately contributes to the bottom-line of e-commerce business. We are extremely proud of Livefluence and are eager to share it
Baltimore, MD (Vocus) May 5, 2008
Velaro Inc., a leading software-as-a-Service company and provider of online conversion solutions for increasing e-commerce sales, announced today the launch of Livefluence. Velaro will be hosting a Live Webinar on May 20th (link to registration page) to introduce Livefluence publicly.
Livefluence takes a revolutionary look at online conversions by focusing on the three aspects that effect online businesses the most: learning, engaging and reacting to e-commerce website visitors. The first step to increasing online conversions is learning about website visitors. Alex Bloom, President of Velaro, believes, "The best way to learn about your customer is to visualize their path through your website, study their habits, and then analyze those actions". Livefluence's revolutionary Progression Analytics, Customer Segmentation and Real-Time Monitoring provide Velaro's customers with critical knowledge about their online customers and are the first steps to increasing online conversions. Progression Analytics is the only multi-step conversion tracking tool available today. Bloom goes on to say, "Today's web analytics tools are great at showing you where people came from and what they're buying. But they're not showing you what happens in between. That's the most exciting part of Livefluence's Progression Analytics, you learn what your customers are seeing, where they are going, and most importantly, which paths lead to the most sales".
Engaging the right visitor at the right time is the next step to converting more website visitors into customers. Livefluence delivers Live Chat, Click-to-Call, Co-browsing, and Survey Management to help create a live and interactive website for Velaro's customers. These tools allow e-commerce businesses to engage online visitors in real-time and create a lasting connection with them at the most critical of times. As a veteran in the Live Help market for over eight years, Velaro understands the importance of connecting with the right online visitor at the right time.
The third step to optimizing online conversions is reacting to e-commerce shoppers by applying the knowledge of their activities to create the most relevant web experience possible. Livefluence's content targeting is the first SaaS real-time personalization engine. It allows Velaro's customers to dynamically change how their visitors move and what they see on the website in real-time. All of Livefluence's tools are tightly integrated with each other; enabling Velaro's clients to analyze the performance of all their dynamic content through sophisticated multi-variate and split A-B tests unlike anything else on the market. Livefluence gives e-commerce organizations the tools to sustain the strongest, most efficient and rewarding business possible.
"As a leader in e-commerce SaaS solutions, Velaro has helped thousands of companies worldwide improve their online conversion rates per year. Livefluence clearly and almost immediately contributes to the bottom-line of e-commerce business. We are extremely proud of Livefluence and are eager to share it," says Bloom. For more information about Velaro's elegant, smart, online conversion management solution, Livefluence and all its features, please plan to attend Velaro's Live Webinar on May 20th (link to registration page). For more information about the Live Webinar or Velaro, please visit Velaro's new website at http://www.velaro.com/?cid=204.
About Velaro, Inc.
Velaro Inc., founded in 2000, is a leader of online conversion management. Velaro's unique Software as a Service solution converts your website visitors into customers. Velaro's product suite intelligently learns, engages and reacts to your customers. This makes Velaro the choice solution for leading B2B and B2C companies. If you'd like more information, please contact Emily G. Rosen at 800.9.VELARO x740 or visit our website, http://www.velaro.com.
###