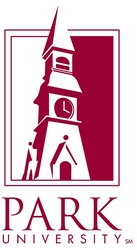 As one of the largest providers of online education in the country, Park has extensive experience in ensuring that online classes 'feel' personal and engaging
Parkville, MO (Vocus) July 12, 2010
Park University is one of only a few not-for-profit higher learning institutions in the U.S. to offer an online early childhood education Bachelor of Science program tailored for preschool teachers and directors.
"Specialized, flexible programs like these offered at Park afford students options for getting the coursework they need," says Nancy L. Mitchell, a member of Park University's Early Childhood Education Advisory Board and program manager for the Mid-America Regional Council's Metropolitan Council on Early Learning in Kansas City, Mo. "The breadth and depth of the early childhood coursework offered is a critical component of ensuring that students have access to that coursework."
In addition to its online early childhood education degree for teachers of infants, toddlers and preschool-age children, Park University offers a degree in early childhood education and leadership for directors.
"We did an assessment last fall of the number of higher education institutions across Kansas and Missouri that offer coursework in early childhood leadership and management, and we found that such coursework is not readily available throughout the state -- many institutions offer one three-hour survey course, but few offer more than that," Mitchell says.
Shellie Myers, Ed.D., dean of Park's School for Education, says the University has had a positive response in terms of enrollment for the online early childhood education Bachelor of Science program, launched in Fall 2009. The program is timely, Myers says, given that the U.S. Bureau of Labor Statistics identifies employment of preschool teachers as faster than average with an expected growth of 19 percent before 2018.
According to Amy Wolf, Ph.D., chair of early childhood education and assistant professor of education at Park, the early childhood online programs are aligned with National Association for the Education of Young Children standards for early educators.
"The coursework is not only practical, but also designed to challenge teachers to reflect on their work with young children, families and community," says Wolf, a past director of an accredited early childhood program. ''Additional leadership coursework also enables directors to learn and apply effective administrative and leadership strategies.''
She adds that students who have never taken an online course before will find that that they receive the same kind of individual attention from faculty as in face-to-face courses. "As one of the largest providers of online education in the country, Park has extensive experience in ensuring that online classes 'feel' personal and engaging," Wolf says. ''Discussion is encouraged and the virtual atmosphere is warm and supportive.''
Park expanded its degree access to an online format in part to help teachers of young children meet the NAEYC requirements that call for higher education standards. The NAEYC's Academy for Accreditation has mandated that at least 75 percent of early childhood teachers in a program must hold a bachelor's degree in early childhood education.
Beginning in 2011, a higher proportion of Head Start teachers in center-based programs nationwide must have a bachelor's or advanced degree in early childhood education (or comparable coursework and experience teaching preschool-age children) to help satisfy new education standards mandated by the U.S. Department of Health and Human Services. By 2013, at least 50 percent of Head Start teachers must meet that requirement. There are more than 800 such accredited early childhood centers in the U.S.
Mitchell cites a recent study, ''Head Start Administrative Practices, Director Qualifications and Links to Classroom Quality,'' which shows when directors have an advanced degree and more management coursework, they are better able to implement sound administrative and hiring practices that support teachers in providing higher quality learning environments.
''According to the study, having more early childhood coursework also appears to be directly related to classroom quality,'' she adds. ''These results point to the importance of directors having access to both early childhood and management coursework, both of which are offered by Park.''
Students in Park University's online ECE program complete practicum experience and their full-time internship face-to-face in a classroom. While the coursework can be completed online, 95 percent of the education courses require interaction and/or observation with young children, educators and the community. Practicum courses and internships are considered ''hybrid,'' as there are online seminars but the coursework takes places in the field.
The University's education programs and certifications are approved and accredited by the Missouri Department of Elementary and Secondary Education, and are accredited by the Higher Learning Commission of the North Central Association of Colleges and Schools.
Student applications for the fall 2010 semester are now being accepted. For more information about the online ECE program (non-media calls), contact the Park Student Success Center at pssc(at)park(dot)edu or (877) 505-1059 or (816) 746-2526 (in the Kansas City area), or visit http://www.park.edu/education/ece.html .
Established in 1875, Park University is a national leader in higher education and is distinguished by its innovative adult-degree completion programs. The University has 24,157 students enrolled in undergraduate and graduate degree programs at 43 campuses located in 21 states and online. http://www.park.edu
For more information, please contact Rita Weighill, vice president for communication, at (816) 584-6211 or rita(dot)weighill(at)park(dot)edu.
###