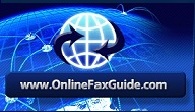 All YouTube channels have to be upgraded to the new design/format by June 5th, including our Internetfaxguide channel.
(PRWEB) June 04, 2013
According to recent changes by YouTube, all channels have to be upgraded to the new design and format by June 5th. Not to be left behind, Onlinefaxguide.com which runs a helpful YouTube channel called Internetfaxguide, has just updated its channel with a new logo and channel art.
The process is quite simple and very easy to implement. A YouTube user simply has to follow a few steps to update one's channel to include a piece of cover or channel art, which is basically a header area that has to be filled in or designed to match one's channel. In this header, the Youtube user will find their channel's logo and a link to their site. Owners also have the option to connect one's channel to Google+ and this link is also included in the header.
"What is especially helpful this time around, YouTube gives you a preview of what your channel art will look like across different mediums," says Titus Hoskins, a former art teacher who now runs the OnlineFaxGuide site. "You get to sample how your channel will look in a web browser, on a TV and also on a mobile device."
This is important because web users are no longer just using a computer or laptop to surf the web. Cell phones and other mobile devices are becoming much more important for accessing the web than in the past. The new design and layout means one's YouTube channel will look great, regardless of the device used to view it.
Onlinefaxguide.com has been running its YouTube channel since April of 2009 and find it is a great way to inform potential customers of all the benefits of using an online fax service provider. It also has proven to be a very handy resource, where visitors can quickly learn the basics of Internet Fax by simply viewing a video or two. The new updated YouTube channel will make this process much more enjoyable in the future.
About Us:
OnlineFaxGuide.com was founded in 2006 and has helped thousands of visitors find the right Internet fax service for their needs. The comprehensive authority site on Internet faxing contains videos, slideshows, price comparison charts and a very helpful guide which visitors can download for free here: http://www.onlinefaxguide.com Our newly design YouTube Channel can be viewed here: http://www.youtube.com/user/internetfaxguide