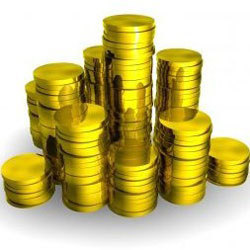 MyMMOShop.com appealed to us because of its strong reputation for providing optimal customer service
Santa Monica, CA (PRWEB) January 29, 2009
Web site MyMMOShop.com has been acquired by My MMO Inc. for $10 million. MyMMOShop.com sells in-game currency, for some of the most popular Massively Multiplayer Online Role Playing Games (MMORPGs) such as World of Warcraft Gold, Final Fantasy XI Gil and EverQuest II Platinum.
Considered the #3 Real Money Trading (RMT) site in overall sales, MyMMOShop.com is known for its focus on customer service. MyMMOShop.com's Customer Support Department is accessible 24 hours a day, 7 days a week via Live Chat. The company has tenacious privacy and anti-fraud initiatives in place, requiring voice authorization for every new order.
"MyMMOShop.com appealed to us because of its strong reputation for providing optimal customer service," says Hunter Crowell, My MMO Inc.'s Media Relations Agent. "That focus will continue with our purchase."
RMT in online gaming had suspect beginnings. Purchasing virtual currency rather than earning it by playing the games successfully seemed, at first, unfair to those who put in the actual playing time to earn the currency themselves. Beginners could often have unfairly large accounts when compared to veteran gamers. But it caught on. People began spending thousands of dollars to fund and equip their gaming characters. Using real world money to purchase in-game money got a further boost in validity when Sony created its own RMT site, Station Cash in 2008. Now a $2 billion industry in the U.S., RMT is rapidly growing. In fact, gaming may well be a recession proof industry.
"This is a risky time for any kind of traditional investing," says Crowell. "People are staying home more and choosing less expensive forms of entertainment, like playing video games."
Applying money trading basics to virtual economies yields tremendous growth potential, even in a volatile time. In-game currency is a highly desirable product with a pandemic customer base that is increasing at viral rates.
For additional information on the news that is the subject of this release, contact Hunter Crowell or visit MyMMOShop.com.
About My MMO Inc:
My MMO Inc. was formed at the end of 2008 for the specific purpose of purchasing MyMMOShop.com, it is owned by a private equity firm. MyMMOShop.com has been in business since 2003 and has locations throughout the United States, Ireland, and Australia.
Contact:
Hunter Crowell
Media Relations
My MMO Inc.
233 Wilshire Blvd
Santa Monica CA 90401
424-354-0478
huntercrowell (at) mymmoinc.com
http://mymmoshop.com
####