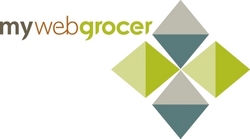 We are very pleased with the addition of Buy4Now to our rapidly expanding Advertising Network. Buy4Now has a great customer base and an excellent e-commerce product and even though we sometimes compete as solutions providers to retail grocery chains, we both recognize that offering a revenue opportunity to our respective clients is a win-win situation
Colchester, VT (Vocus) May 28, 2008
MyWebGrocer announced today that it has partnered with Buy4Now, Inc. to offer its advertising solution to the retail grocers using the Buy4Now e-commerce solution in the U.S. Buy4Now becomes the third major solutions provider to join the MyWebGrocer Ad Network in just the last 2 weeks.
Buy4Now's retail partners include the A&P Group, which owns the Food Emporium banner in New York City and the Waldbaums banner in Long Island, among others. Customers of Buy4Now also include the upscale chains Roche Brothers in MA, Lunds Byerly's in Minneapolis and New Season Markets in Portland, OR. With this partnership, MyWebGrocer increases its footprint of stores to nearly 4,000 and further establishes itself as the premiere grocery ad network in the industry. Buy4Now's current customers will now all be given the opportunity to avail of the benefits of this advertising network option and the increased revenues which can be achieved from the rapidly growing online advertising market.
"We are very pleased with the addition of Buy4Now to our rapidly expanding Advertising Network. Buy4Now has a great customer base and an excellent e-commerce product and even though we sometimes compete as solutions providers to retail grocery chains, we both recognize that offering a revenue opportunity to our respective clients is a win-win situation," said MyWebGrocer CEO Rich Tarrant.
"We have always believed in focusing our efforts on developing and maintaining the best eGrocery solution in North America and Europe," stated Ali Murdoch, CEO of Buy4Now. "To that end we see partnerships in linked areas to be very useful to both ourselves and our grocery customers and we are looking forward to working with MyWebGrocer to offer those customers the opportunity to avail of this most interesting advertising network. Our own focus will remain on providing a premiere online grocery shopping solution to our clients and their customers and in adding value to third party offerings like the MyWebGrocer's advertising network where and when we think it makes sense."
About Buy4Now: Buy4Now provides e-commerce consultancy and solutions to retailers in the U.S and Europe, including A&P, Roche Brothers, Lunds Byerlys, New Seasons Markets and Superquinn. Founded in 2000 Buy4Now offers US grocers a complete eGrocery solution with both consultancy and business expertise in the area. Headquartered in Ireland but with a significant presence in the US and an office on Long Island New York, Buy4Now concentrates on partnering with Grocers who wish to develop a serious online presence in their respective markets and tailors the solution to match each individual partner's environment and to supplement their existing business. For more information please visit http://www.buy4now.com .
About MyWebGrocer: MyWebGrocer was one of the first to launch online services for retail grocers in 1999. Today, they continue to lead the industry by generating profits for clients using proprietary technologies with proven results. MyWebGrocer increases basket size, acquires new customers, retains current customers, and drives revenue in-store and online business for their clients. MyWebGrocer has the largest grocery advertising network in the country covering 80% of the US, earning their clients direct ad revenue. They are the only digital provider that builds a customized, profitable, integrated online channel by addressing retailer's needs today, tomorrow and into the future. Some of their clients include Shoprite, Lowes Food Stores, Big Y, and 80 other leading grocery chains. For more information please visit http://www.mywebgrocer.com or call 1-888-662-2284.
###