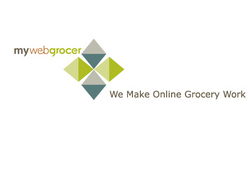 The combination of MyWebGrocer and Buy4Now is a perfect match of complementary companies
Colchester, VT (Vocus) September 15, 2008
MyWebGrocer announced today that it has completed the acquisition of the Buy4Now US operations. Buy4Now provides e-commerce solutions to grocery retailers. Under this acquisition, Buy4Now USA, located in New York, will operate as a subsidiary of MyWebGrocer. This will add retailers such as A&P, Roche Brothers and New Seasons Market to the MyWebGrocer client list. The majority of retail grocers engaged in ecommerce on the East Coast will now be clients of MyWebGrocer.
"The combination of MyWebGrocer and Buy4Now is a perfect match of complementary companies," explains Rich Tarrant CEO of MyWebGrocer. "The Buy4now e-commerce application is perfect for those retailers looking for a fully customized solution offered through a traditional software license model. Those retailers using the Buy4Now applications will have the benefit and access to the many other solutions provided by MyWebGrocer that will be integrated into the e-commerce platform - including interactive circulars, email services, and our recipe engine. As a further benefit to both companies clients, this merger adds to the overall consumer traffic on our Advertising Network which is a significant new revenue source for all retailers. We are excited to add more great people - headed by Ali Murdoch - to our industry leading team and their top notch customers, including Roche Brothers, A&P, Lunds Byerly's and New Seasons Market to our rapidly growing family of retail partners."
"The Combination of Buy4Now's Enterprise consultative solution and MyWebGrocer's deep toolset helps put our customers ahead in this dynamic market," explains Ali Murdoch CEO of Buy4Now. "Joining MyWebGrocer will create growth opportunities for Buy4Now, our employees, and our valued customers. We are excited to begin this new chapter in our growth."
The acquisition provides Retail Grocers with one-stop-shopping for all of their digital tools and service needs. Shoppers can look forward to more online grocery services in more markets, saving them time and money.
About MyWebGrocer:
MyWebGrocer was one of the first to launch online Software as a Service for retail grocers in 1999. MyWebGrocer increases basket size, acquires new customers, retains current customers, and drives revenue in-store and online business for their clients. MyWebGrocer has the largest grocery advertising network in the country covering 85% of the US, earning their clients direct ad revenue. Some of their clients include Shoprite, Lowes Food Stores, Big Y, Food Lion and 90 other leading grocery chains. For more information please visit http://www.mywebgrocer.com or call 1-888-662-2284.
About Buy4Now:
Buy4Now is an Irish company that was founded in 2000 with the backing of shareholders such as Superquinn, Heitons plc and Eircom. Buy4Now provides fully managed e-commerce solutions for grocery and general merchandizing retailers in the Irish and European markets. Buy4now's complete solution allows unique customized web stores built upon the Shop4Now platform, Order Management and Fulfillment software, Helpdesk, Email Campaign management combined with 24x7 management and hosting support.
###