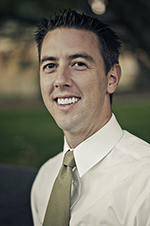 I don't hire freelancers, I hire full-time Filipino employees. That is really the important thing to me and my business and the reason why I created Onlinejobs.ph.
Salt Lake City, UT (PRWEB) June 11, 2013
Venchito Tampon, founder of DigitalPhilippines.net, recently interviewed John Jonas, successful outsourcing expert and trainer.
Jonas's success really took off when he hired his first full-time Filipino employees. "I don't hire freelancers, I hire full-time Filipino employees, and that is really the important thing to me and my business. "
Jonas hires Filipino workers for a few main reasons. He claims they are honest, loyal and reliable, and they are teachable. In addition, their English is great and they are innovative, making sure the business they are working for is as successful as they can possibly make it.
Jonas also shared strategies that he uses to make his online businesses more successful. He claims that the first thing business owners need to know is how to use Search Engine Optimization. Understanding SEO or hiring someone who understands it is one of the best ways to promote a business.
Second, Jonas suggests becoming an expert in something. The more a person or business knows about a specific product or service, the more credibility that business gains. Credibility draws people in.
Jonas also recommends giving things away for free. This creates trust between a company and their users. Building trust in the user base causes people to return.
Taking advantage of "pay per click" is another strategy Jonas uses to increase success. This is one of the most effective forms of online advertising today.
Lastly, Jonas advises finding a technical person to handle technical issues. Technical issues take time to solve, and hiring someone else to do it allows more time to be freed up and used effectively.
Jonas has made online success easier for internet entrepreneurs by making outsourcing more accessible with Onlinejobs.ph. With over 70,000 resumes and a large database of seeking employers, Onlinejobs.ph makes hiring and getting a job easier.
"It is not a freelancing site, but rather a place for employers to find full-time workers and for employees to find a full-time job," says Jonas. According to him, that is a major key to online success.
Since 2007, John Jonas has employed innovative methods teaching business owners how to increase efficiency and decrease cost by delegating labor to the Philippines. Jonas offers customized tools to hire, train, manage and pay Filipino employees through ReplaceMyself.com, http://www.OnlineJobs.ph, Payments.ph and TrackLabor.com.