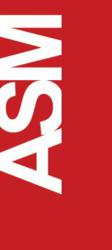 (PRWEB) August 22, 2012
Online marketing training and development website, the Association of Strategic Marketing (ASM), is hosting a live webinar September 14, 2012 from 1-2:30 p.m. EST, entitled, 'Optimizing Your Website for Google(R) Penguin and Panda.' This webinar is critical for search engine marketers looking to identify the impact the updates have had, along with an action plan on how to regain lost rankings and traffic.
Google(R) has been known to change its search algorithm up to 600 times a year, yet every few months Google(R) releases a major algorithm update that affects their search results in a substantial way, according to ASM. Since Penguin's release during the last week of April 2012, websites that once had high rankings may now be experiencing a major drop in overall search visibility.
Experts speculate the following reasons for ranking drops include:

Bad link profiles and lack of diversity
Participating in blog linking networks or other manipulative linking practices
Scraped or duplicate content
Poor user experience
Keeping up to speed on the Google(R) updates and knowing how they impact keyword rankings and organic website traffic is imperative when it comes to keeping businesses thriving online. Websites who have been lucky enough to remain unaffected by the recent updates may later find rankings and traffic impacts subject to change as Google's(R) algorithm updates continue to change as well.
With ASM's online marketing training webinar, search engine marketing managers will learn about the latest Google(R) updates, discover if their site has been impacted, find out how to take action to regain rankings and traffic, hear ways on how to future-proof online marketing efforts, and listen to predictions on what Google(R) may update next.
For more information visit http://www.associationofmarketing.org/audio-conference/390654?c=11
About the Association of Strategic Marketing
The Association of Strategic Marketing (ASM) is a training and development website dedicated to the enhancement of the marketing profession. ASM is committed to the specific educational and developmental needs of members looking for unique, up-to-date Marketing training opportunities through audio conferences, seminars, webinars and articles. ASM members also gain access to product offerings and other educational tools that assist in securing their position at the forefront of their respective disciplines. ASM delivers an overall experience that gives their community of marketing professionals a distinct competitive advantage.