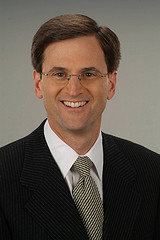 Dentists are wasting potentially thousands of dollars in marketing.
Apple Valley, MN (PRWEB) April 18, 2012
For dentists with questions on how to best spend money on online marketing, the free webinar, "Managing The Monster: Google Marketing", will not only provide valuable online marketing insight, but valuable techniques for efficient web reputation management.
The free webinar is scheduled for Tuesday, May 1, 2012 at 8:00 PM ET/5:00 PM PT. Dr. Michael Silverman, dental innovator, author, and patients' rights advocate will join with Dave Jabas, entrepreneur and online business and online marketing expert, to share advice on how to make precious marketing dollars work best. The webinar is designed to teach confidence and how to measure success. All attendees will earn one free hour of CE.
The following topic areas will be covered during this free online marketing webinar which has been tailored to the needs of dental practices.

What every dentist should know about Google that could save them thousands of dollars
How to get noticed and outsmart your local competition.
Alleviate or counteract problems with your current marketing methods
How to obtain positive online reviews
Eye tracking (where a viewer's eye travels on search pages)
Building new clientele with the reviews of currently satisfied customers
Registration is required and restricted to practicing dentists. To register for this webinar please visit https://www2.gotomeeting.com/register/866694458
About the Presenters:
Dr. Michael Silverman is a globally-recognized dental innovator and has appeared in front of numerous dental boards to advocate for the right of dentists to provide sedation in an environment of safe and reasonable regulations. A graduate of the University of Pennsylvania School of Dental Medicine and a believer in lifelong Continuing Education (CE), he continues to impact dentistry as a champion of safe and effective oral and IV sedation. He is a general dentist with over 28 years of experience.
Dave Jabas is an entrepreneur and expert in local online marketing and reputation management. As the Founder of Gold Star Feedback, he puts his expertise to use in helping small businesses with marketing, research, boosting web presence and building online traffic. Recently, Mr. Jabas was invited to be a contributing author of a book about local search marketing.
About Gold Star Feedback:
Gold Star Feedback is an online review tool for businesses who need online reviews. Patients can text a review in seconds. Because this tool makes posting reviews fast and easy, practices enjoy better than average response rates from their customers. For more information and to see results from actual dentists using the service, visit http://www.GoldStarFeedback.com