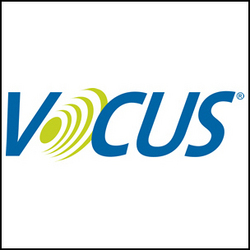 With Vocus we have been able to generate national media coverage, track and analyze all media contacts and coverage, build a sophisticated online newsroom that our reporters appreciate and store all collateral materials we produce in a central location
Lanham, MD (Vocus) August 14, 2007
Vocus, Inc., (NASDAQ: VOCS) a leading provider of on-demand software for public relations management, today announced that Wellmont Health System, the premier healthcare provider in Northeast Tennessee, Southwest Virginia and Southeast Kentucky, is using Vocus PR software to help manage its PR initiatives. Using Vocus, Wellmont has generated and monitored national media coverage and built a customized newsroom in which to showcase its results.
"Prior to Vocus, we manually clipped newspapers, recorded the clippings in a primitive spreadsheet and then translated that data into basic reporting charts each month. It was incredibly labor-intensive and time-consuming," said Amy Stevens, system director of marketing communications at Wellmont Health System. "We needed a way to effectively manage and track our PR activities, record and analyze news coverage across a wide geographic area and share the information we collected with senior leaders and board members."
Wellmont Health System is the premier healthcare provider in Northeast Tennessee, Southwest Virginia and Southeast Kentucky. The not-for-profit health system has grown significantly in the past three years, expanding from five hospitals to 13 hospitals in three states. And in 2007, Wellmont became a founding member of the national Safest Hospital Alliance. With its phenomenal growth, the organization faced the challenge of growing its communications accordingly.
"With Vocus we have been able to generate national media coverage, track and analyze all media contacts and coverage, build a sophisticated online newsroom that our reporters appreciate and store all collateral materials we produce in a central location," continued Stevens. "Vocus has enabled us to truly take our PR function to a level of sophistication that would have seemed impossible even a year ago."
About Wellmont Health System
Wellmont Health System is the premier provider of healthcare services for Northeast Tennessee, Southwest Virginia and Southeast Kentucky. Comprised of 13 owned and affiliated hospitals, Wellmont delivers top-quality, comprehensive healthcare and wellness services across the tri-state region.
The Wellmont system includes more than 1,300 licensed beds and employs 6,000 dedicated professionals. Nearly 1,000 physicians practice at Wellmont hospitals, delivering unsurpassed medical care to thousands of area residents each year. Wellmont hospitals have been recognized as Top 100 performers in heart care, intensive care and performance improvement, and the health system operates two trauma centers and a neonatal intensive care unit.
About Vocus, Inc.
Vocus, Inc. (NASDAQ: VOCS) is a leading provider of on-demand software for public relations management. Our web-based software suite helps organizations of all sizes to fundamentally change the way they communicate with both the media and the public, optimizing their public relations and increasing their ability to measure its impact. Our on-demand software addresses the critical functions of public relations including media relations, news distribution and news monitoring. We deliver our solutions over the Internet using a secure, scalable application and system architecture, which allows our customers to eliminate expensive up-front hardware and software costs and to quickly deploy and adopt our on-demand software. Vocus is used by more than 2,000 organizations worldwide and is available in five languages. Vocus is based in Lanham, MD with offices in North America, Europe, and Asia. For more information please visit http://www.vocus.com or call 800.345.5572.
This release contains "forward-looking" statements that are made pursuant to the Safe Harbor provisions of the Private Securities Litigation Reform Act of 1995. Statements that are predictive in nature, that depend upon or refer to future events or conditions, or that include words such as "may," "will," "expects," "projects," "anticipates," "estimates," "believes," "intends," "plans," "should," "seeks," and similar expressions. Forward-looking statements involve known and unknown risks and uncertainties that may cause actual future results to differ materially from those projected or contemplated in the forward-looking statements. Forward-looking statements may be significantly impacted by certain risks and uncertainties described in Vocus' filings with the Securities and Exchange Commission.
###