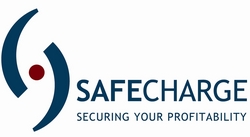 We really took great measures to ensure that Gibraltar-based William Hill Online gets exactly what they need. Providing our merchants with a tailor-made package has always been our secret to long-term client retention
Virgin Islands (PRWEB) October 3, 2009
Leading Payments Service Provider (PSP) SafeCharge International has partnered with gaming and betting service provider, William Hill, for their online gambling and betting sites. William Hill chose SafeCharge as one of their online payment solutions because of their unique ability to provide a solution customized for their business needs.
Through their well-established, worldwide banking relations and expert risk management, SafeCharge provides the suitable and complete solution for online businesses that target an international market. Besides 3D Secure, SafeCharge's risk management includes modules based on a unique collection of online transaction checks and rules engines with pre-defined and customized rules that transactions should endure. This also includes report tools for online and offline reporting of transactions in a statistical or detailed manner, for extra analysis. Along with various unique and intelligent features, SafeCharge's Risk Management results in accurate fraud prevention, which in turn maximizes sales conversion.
Multi-banking processing means that merchants can have multiple accounts in the different jurisdictions of the leading acquiring banks worldwide, while being integrated only with the SafeCharge system. Through the Traffic Management feature, transactions are routed to the most suitable acquiring bank. Pre-defined parameters that SafeCharge establishes ensure that each transaction is sent to the bank which can provide the specific transaction with the best conditions available. The responses to these transactions are detailed by SafeCharge, and reveal more information than just what bank the transaction was sent to, but other imperative facts that play a key role in creating a strong business analysis for future sales.
As customization is SafeCharge's policy for providing merchants with the most suitable payment solution, William Hill received specialized service regarding pricing, features, and services. "We really took great measures to ensure that Gibraltar-based William Hill Online gets exactly what they need. Providing our merchants with a tailor-made package has always been our secret to long-term client retention," says David Avgi, CEO of SafeCharge International.
###