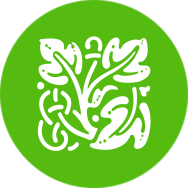 The primary goal of Fablelane is to motivate people to read and write. We originally designed it for people who are impaired in terms of reading and writing, or for people who never really took their time to read and write because it was simply "boring".
Aarhus, Denmark (PRWEB) May 06, 2013
Many books provide hours of great entertainment for many people. Elementary students however are missing the chance to explore the entertainment benefits of reading in an early age, due to the distortion of the video game industry. Non-profit project Fablelane is taking action and combating this. Fusing the action and excitement of video games with the narrative arc of a good story, Fablelane's online reading game seeks to reengage kids in learning to write and read.
Teenagers enjoy playing games on their iPad, console or computer more than reading. This is troubling, since every survey performed shows that these two worlds must meet to keep a high learning curve. iPads are being used already in many situations as teaching tools. The problem is that many schools don't know how to use them properly. The Fablelane team is already working with several schools using their reading web app, to pioneer the perfect solution.
"By starting a story and letting others build upon it you get surprised along the way. The process improves reading and writing skills and gives users a good laugh," said Lorenzen.
One reader begins a story on Fablelane and other users are free to contribute. Working together, users of the iPad language learning app can take a story to the next level. The end result is a story which may have several outcomes forming a tree of choices. Readers can make their own decisions about how a story should progress and how it should end. By measuring the complexity of the contributions a user makes, the system determines their skill level. Students' skill levels are then reported to their teachers.
So teachers can use Fablelane in their education to make their students reading and writing homework fun.
"Being able to make choices and change the ending of a story are some of the primary reasons why gaming is adapting so well. By constantly letting the user decide what happens next from other users' contributions and outcomes, our online reading game brings this experience to language learning, too," said Lorenzen.