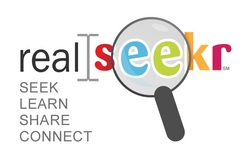 Additionally, users will discover the ease of use of RealEstateShows.com and that it plays in both dynamic flash and video formats
Boca Raton, FL (PRWEB) July 22, 2008
RealSeekr.com revs up its searchable property listings to over 2.5 million, as it continues on a path of becoming the largest online real estate search destination in North America.
In the 8 weeks since launch, 32 new markets have been added to the RealSeekr℠ community. In cooperation with MLS', Listing Associations and Sponsored Brokers, in local and regional markets, RealSeekr℠ now contains listings from 34 States and District of Columbia. At this projected growth rate, RealSeekr℠ anticipates having over 3 million home listings in its database by August 2008. Grant Freer, founder and CEO of Real Seekr, LLC, is confident RealSeekr.com will have the most listings of any site in North America by the year's end.
RealSeekr℠ also announces partnerships with Real Estate Shows (http://www.realestateshows.com ) and ML Broadcast (http://www.mlbroadcast.com ), as RealSeekr℠ continues to integrate more features to allow users to enhance their property listings online.
Partnering with Real Estate Shows and ML Broadcast is simply the next level of advanced features, technology and social interactivity to provide users with a comprehensive tool for buying, selling and researching residential real estate - supporting users to Seek, Learn, Share & Connect℠.
"With RealSeekr℠, we have utilized the newest Web technologies to make home search - Social, Useful & Fun℠," says Freer. "Additionally, RealSeekr's partnerships with RealEstateShows.com and MLBroadcast.com will further enhance the social media experience for everyone with Video Tours and Video Podcasts. We are extremely excited about the products and opportunities that these two valuable partners bring to the RealSeekr community."
RealSeekr℠ provides detailed information on each property including photos, videos, descriptions, audio tours, maps and more. With the inclusion of RealEstateShows.com, users can create the look and feel of TV commercials using digital photos in less than 5 minutes! "Additionally, users will discover the ease of use of RealEstateShows.com and that it plays in both dynamic flash and video formats," says Jeff Turner, President, Real Estate Shows. Similarly, the ML Broadcast service allows real estate professionals to promote listings through a unique web broadcasting system which includes professional voice-over narration. "We're excited about the opportunity to provide our clients with additional exposure in RealSeekr's dynamic new resource," says Michael Price, President, ML Broadcast.
Grant Freer explains the RealSeekr℠ concept simply, "RealSeekr.com is an IDX portal that is socializing real estate℠ by marrying property search with social media." In essence, RealSeekr is a community populated by millions of nationwide listings with the ability to connect and network instantly with one another using a variety of communication channels.
RealSeekr℠ is presenting at the Inman Real Estate Connect Conference in San Francisco, July 23-25, as one of the 7 New Ideas that will change the future of online real estate.
For more information, access http://www.RealSeekr.com .
# # #