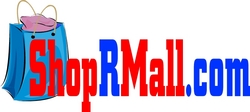 Charlotte, NC (PRWEB) October 6, 2008
ShopRMall.com, an Internet shopping portal that offers direct links, coupons, and special offers for over 1,000 name brand and specialty stores is proud to announce that Ranking.com ranks ShopRMall.com #2 in the category of Shopping/Retailers/Virtual_Malls and gives ShopRMall.com a traffic ranking of #11,250 among all sites on the Internet.
Ranking.com calculates the online popularity of the top one million websites in the world and is a trusted source of market research. Since 1998 Ranking.com has performed market research upon a statistically, geographically and demographically significant number of Internet surfers. By recording these surfers' web site visits, Ranking.com calculates the ranking of the top 1,000,000 (growing every month) most visited websites and provides the results to surfers absolutely free.
Online Stores in ShopRMall.com include The Apple Store, Dick's Sporting Goods, Fingerhut, JCPenney, Overstock.com, Staples, Amazon.com, Bowflex, Macy's, Best Buy, and Brookstone.
In 1999, Eric J. Katowitz, a professional multi-platform engineer and graphic designer with Cire Web Site Design & Hosting, and Mitch Webb, a marketing sales consultant and information architect at Cire Computer Productions, Inc., launched ShopRMall.com to provide greater visibility to their web design and web hosting customers. The online shopping mall became an immediate success with the number of visitors growing exponentially every year.
Online merchants who host their web site with Cire Web Site Design & Hosting are automatically added, for free, to the stores in ShopRMall.com 's online shopping mall. Merchants not hosted by Cire Web Site Design & Hosting can add their business to ShopRMall.com for $159.95 per year. However, for the up coming holiday season, ShopRMall.com has reduced the price to be listed in their online shopping mall to $79.95. Businesses wishing to be added to ShopRMall.com can lock in the sale price for up to 5 years.
ShopRMall.com and Cire Web Site Design & Hosting are owned by Cire Computer Productions, Inc., an e-commerce technology, SEO, and interactive services provider. Cire has been providing affordable web design services and web hosting since 1996. They have a proven track record and longevity.
Cire Web Site Design & Hosting can handle every aspect of your web site design and development. Beginning with a thorough understanding of your objectives, they will map out your site from initial deployment to a fully featured realization of your Internet vision. They will work with you to gather your content and then highlight your message using the latest in web development tools and publishing techniques. Cire Web Site Design & Hosting will deliver a cost effective, customized, professionally designed web site which will delight you and your customers.
Recent web sites designed by Cire Web Site Design & Hosting include HYTORC Pro providing the best HYTORC Products and Services, Got Love Life? which offers love and relationship advise, and T. Rose Corp makers of WEED WAND Magic Herbicide Weed Killer Gardening Tool and the HandsFree Hair Dryer Holder.
###