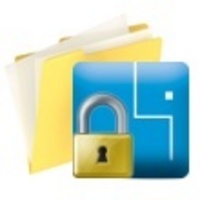 College students are highly mobile and active individuals with enormous amounts of precious data - they can really benefit from keeping it in the cloud.
Los Angeles, CA (PRWEB) August 10, 2009
ElephantDrive Inc., a leader in online backup, online storage, and remote access has partnered with Harvard Student Agencies (HSA) to bring simple and effective cloud storage to students. The service is designed to make it easy for students to enable automated protection of all their digital assets - from class notes and term papers to music files and photos.
The arrangement is a natural partnership. Students have always been a target market for ElephantDrive services and HSA has been consistently expanding the suite of products and services it offers to the Harvard students and faculty. Adding online services was a logical next step for the student-run business, and the convenient backup, storage, and access functionality is an appealing combination for their customers.
Designed to meet the needs of both individuals and teams, ElephantDrive combines powerful automated backup functionality, online storage, and instant file access. The college students will benefit from faster upload speeds, the ability to schedule backup jobs, and the option to access files through a mapped drive or the web-based interface. Additionally, the higher end plans include collaboration and sharing features that will be of use to researchers and study groups.
This partnership is an exciting addition to the ElephantDrive educational strategy. "We are thrilled to be working with the world's largest student-run business to bring cloud storage to campus," said Adam Altman, VP of Marketing for ElephantDrive. "College students are highly mobile and active individuals with enormous amounts of precious data - they can really benefit from keeping it in the cloud."
The HSA team has high hopes for the new product. "We've been looking to add online backup to our menu of services for a while now," said Austin Chu, Manager of the Harvard Student Agencies DormStore, "and once we found the ElephantDrive solution it was an easy decision. Students can access the offer now at the DormStore web site.
ElephantDrive automated backup and mapped drive access is supported on Windows, Mac, and Linux. The company has also indicated that a framework for mobile devices will be released before the end of the year, a feature set likely to be pre-released through educational partners before general availability.
About Harvard Student Agencies
Harvard Student Agencies (HSA) is the largest student-run corporation in the world. HSA is comprised of nine different agencies, each headed by a student manager. The organization was founded in 1957 to help defray rising tuition costs while providing practical business experience and supplying valuable, necessary services to the Harvard community. HSA carries out this mission by presenting myriad diverse opportunities with one objective in common: to provide the highest quality jobs available to Harvard students.
About ElephantDrive Inc.
ElephantDrive is the world's leading provider of online storage, remote backup, and instant file access. Thousands of consumers and small businesses in over 100 countries around the world choose ElephantDrive to protect their digital assets. Founded in 2005, ElephantDrive's mission is to protect the world's digital assets, and make them universally and securely accessible. ElephantDrive is headquartered in Los Angeles, CA.
ElephantDrive is a registered trademark of ElephantDrive, Inc. All other trademarks and registered trademarks are the property of their respective owners.
# # #