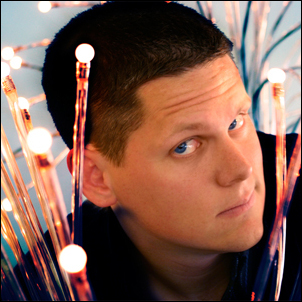 Ted previously built a leading and profitable online marketing company, and this funding allows him to scale PayPerPost and dominate the marketplace
Orland, Florida (PRWEB) October 3, 2006 –-
PayPerPost, the leading marketplace for advertisers to reach bloggers, videographers, photographers, podcasters and social networks, today announced it has secured $3 million of venture capital. Florida-based Inflexion Partners led the Series A round, with Village Ventures and Draper Fisher Jurvetson (DFJ) participating.
The round, which will be used to support marketplace demand, expand marketing channels and engage interested partners, is the company's first outside financing. Dan Rua, managing partner with Inflexion Partners, and Michael Barach, general partner with Village Ventures, have joined the company's Board of Directors. Tim Draper and Josh Stein add domain expertise from DFJ investments in Overture, Technorati, TagWorld, Feedburner, and Skype.
"We're as excited about the experienced team members we've added as the dollars we have raised," said Ted Murphy, CEO of PayPerPost. "This group of venture capitalists understands the opportunity in the trenches and on a strategic level. We had a great set of funds asking to invest and were able to be selective. We are fortunate to secure a team who provides PayPerPost with the required capital, experience and relationships to expand our leading marketplace where advertisers and consumer content creators connect."
Founded earlier this year by Ted Murphy as a spinout of his interactive agency MindComet, PayPerPost created a stir in the blogosphere by providing a revenue model for Consumer Generated Media (CGM). Murphy announced last week that he has stepped down as CEO of MindComet in order to fully commit his efforts to the growth of PayPerPost. "PayPerPost is poised to redefine the concept of advertising as we know it. We intend to create the world's largest network of consumer content creators and show advertisers how to utilize the creativity and voice of the masses. It's marketing by the people, for the people."
At a time when Google, Yahoo and MSN ad networks are spawning robotic spam pages and MySpace, YouTube, and Flickr are trying to monetize domain-centric CGM, PayPerPost introduced the first cross-domain marketplace for CGM publishers to find topics of interest and for advertisers to leverage engaging CGM content.
"PayPerPost unleashed a revolution when they created THE Consumer Generated Advertising marketplace," said Dan Rua of Inflexion Partners. "From the first week PayPerPost launched we were able to research what CGM advertisers, publishers and audiences thought of the platform and it was a win-win-win – more topics, more creativity and a market system similar to eBay that benefits the entire CGM ecosystem."
"Ted previously built a leading and profitable online marketing company, and this funding allows him to scale PayPerPost and dominate the marketplace," said Michael Barach of Village Ventures. Tim Draper of DFJ added "PayPerPost is at the right place, at the right time, with the right platform. I've been involved with some fast growing companies and I'm buckling up for another fun ride."
About PayPerPost
PayPerPost is the leading marketplace for Consumer Generated Advertising. The PayPerPost platform connects advertisers and Consumer Content Creators to deliver compelling marketing messages. The marketplace is fueled by the self expression of bloggers, videographers, photographers, podcasters and participants in social networks. PayPerPost is easier to use than paid-search or display advertising and provides more powerful features. Advertisers, Consumer Content Creators and partners are encouraged to join the revolution at http://www.PayPerPost.com
About Inflexion Partners
Inflexion Fund, L.P., "Florida's Venture Fund," is a seed and early-stage venture capital fund organized with an emphasis on company building and harnessing the regional, national, and international resources of the fund's managers and strategic partners. The managing partners of Inflexion leverage a mix of operating and venture experience in over sixty early-stage companies to back passionate entrepreneurs, build companies as a trusted partner and help founders turn their vision into reality. For more, please visit http://www.inflexionvc.com.
About Village Ventures
Village Ventures is an early stage venture capital firm investing in exceptional entrepreneurs building information technology and life sciences companies in emerging domestic geographies. Village Ventures identifies promising investment opportunities in partnership with its nationwide network of 13 early stage venture capital funds that are focused on these emerging domestic geographic markets. The model combines local Partner Fund capital and hands-on investment practices with Village Ventures' centralized services and national network to help create compelling and innovative companies. For more, please visit http://www.villageventures.com.
About Draper Fisher Jurvetson
Draper Fisher Jurvetson is the only venture capital firm with global presence through a network of affiliated funds around the world and more than $3 billion in capital commitments. DFJ's mission is to identify, provide capital for, and serve extraordinary entrepreneurs anywhere who want to change the world. Over the past twenty years, DFJ has been proud to back approximately 300 companies across a myriad of sectors including such industry changing catalysts as Hotmail (acquired by MFST), Baidu (BIDU), Skype (acquired by EBAY), United Online (UNTD), and Overture (acquired by YHOO). For more, please visit http://www.dfj.com.
###