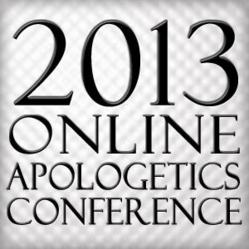 Holmen, Wisconsin (PRWEB) May 09, 2013
Athanatos Christian Ministries announces that archived access to the recent Online Apologetics Conference is now available online.
The 2013 Online Apologetics Conference sought to probe the connections between a pro-life worldview and a Christian worldview, and also called upon Christian apologists to be ready to defend life with the same level of preparedness that they defend the faith. The 2013 Conference called upon Christians everywhere to see a pro-life worldview as an integral part of their Christian faith and act accordingly.
The 2013 Speaker Lineup and Topics:
Mark Riser — "Behind Marble Walls: A layman looks at the Supreme Court and the story of Roe v. Wade"
Greg West — "Community Apologetics: What it is, why it's needed, and how you can help."
Letitia Wong — "The Measure of a Man– The Rationale Behind the Pro-life position"
Nick Kaminsky — "Church Control or Birth Control': Margaret Sanger's Anti-Catholic Propaganda"
Glenn Jones — "A Reformed Perspective on Suffering, Evil and God's Sovereignty"
Jamie Greening — "Not a Burden–How Church Can Reinforce the Value of Children"
James Agresti — "Science, Abortion, and the Bible"
Ryan MacPherson — "Rediscovering Life, Liberty, and the Pursuit of Happiness: Eighteenth-Century Solutions for Twenty-first Century Problems"
Steven Mosher — Keynote: "Save the Earth; Get Rid of the People? The Inhumanity of Earth Day"
Greg Koukl — "Monkey Morality: Can Evolution Explain Ethics?"
Dave Sterrett — "The Fatal Fallacies: An examination of scholarly pro-abortion arguments and how you can refute them."
Jason Jones — "Crescendo: Using short films to change the world"
Anthony Horvath — "What does Christianity have to do with Abortion?"
Angus Menuge — "Embodied Souls and Human Rights"
Holly Ordway — "On (Not) Speaking Past One Another: Language, Meaning, and Message in Pro-Life Apologetics"
Derek Elkins — "The Buffet Line of Christianity"
Gary Habermas — "Dealing with the Worst Suffering You'll Ever Face"
Online access is available for $16 through the Conference's website. Participants of the 2013 Conference automatically have access to the archives through their prior registration fees.