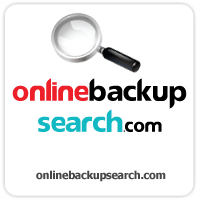 Our rating and review systems mean nothing without the thoughtful education we have put into online backup search. The goal is to pass along information so people can get the information they need and find the best company for that need.
Atlanta, GA (PRWEB) September 20, 2011
Online Backup Search, http://onlinebackupsearch.com was established in 2010 with the goal of helping those looking for a home or business online backup solution. The site provides a place for posting customer reviews along with expert how-to guides and news. They are very pleased to announce their site's latest improvement, the expert advice section, which focuses on improved articles, useful information, and an overall better reading experience.
The expert advice for online backups (http://goo.gl/TveM0) section has been redesigned to make the search for online backup even easier. All expert advice articles are written by Online Backup Search's editors and are easily accessible for those who are new to backups as well as those who are experience but looking for a new backup service.
Improved section directory page: The new expert advice section has a great, easy to use interface. It's purpose is to make learning about online backup companies easy. There are several subsections that help to narrow the search by category. They are Backup Basics, Home Backup Advice, Business Backup Advice and Backup Best Practices. The Online Backup Expert Advice Section is an excellent example of the new layout.
Backup Basics: This category helps people new to online backup. It helps people learn about how to select the right company, understand the terminology, and learn the price range for various services. Online Backup Search has ranked company attributes from 1 to 10 using their ranking system. The system to review and and rank companies is also clearly explained.
Home Backup Advice: Online Backup Search has a series of articles built specifically for those looking for personal, home, or family online backup. They have guides that teach about the best backup features, what to look for in a backup company for home, and there is even an online backup strategy guide.
Business Backup Advice: Along with the latest round of feature improvements, the Online backup Search Business Backup Advice has been expanded with the addition of several new articles including best business backup features, what to look for in an online backup company for business, enterprise and business online backup strategy.
Best Practices Section: This section covers the best way to set up and maintain your online Backups. Tips and Tricks learned from real world experiences are also posted here.
David Blane, site editor, said "It's absolutely great feeling to provide useful information to the consumers. Our rating and review systems mean nothing without the thoughtful education we have put into online backup search. The goal is to pass along information so people can get the information they need and find the best company for that need."
About Online Backup Search -- Online Backup Search, established in 2010, is owned and managed by Intown Web Design of Atlanta, GA. The site was created as a place for online backup users to post reviews and learn about the best online backup companies. It is a website that helps to the online backup community. For more information: http://twitter.com/backupsearch
About Intown Web Design (http://www.intownwebdesign.com) -- Intown Web Design, located in Atlanta, Ga, is a web design and development firm with a focus on creating functional websites for business. Clients range from startups to corporations traded on the NYSE. Founded in 2007, with a specialty in open source technologies including PHP, Joomla and WordPress. They have continued to expand their expertise into improving site performance, usability and search engine rankings. For more information: http://twitter.com/intownwebdesign
###