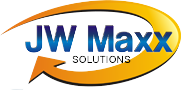 Los Angeles, Caifornia (PRWEB) January 23, 2013
More and more business is done online these days, and it is now vital for business owners to protect their brand's reputation on the internet. In today's world, reputation on the internet is just as integral as real-world reputation. With a positive online reputation fortified by a capable online branding consultant, businesses are promoting brand confidence, which is one of the most vital aspects of business to sustain, which will undoubtedly lead to an increase in sales.
"Many companies don't even bother to search for themselves until it's too late," says Walter Halicki, founder and CEO of JW Maxx Solutions. "The Internet just isn't a big part of their market strategy. Even huge, multinational corporations fall victim."
Situated as a top online branding consultant, JW Maxx Solutions' consultants are familiar with the most recent trends in many industries and are well prepared with the latest tools and techniques. JW Maxx Solutions' experts are standing by to deal with deceptive claims that could injure a company's reputation.
One particular technique is the reduction of significance that false claims have by spotlighting the positives a brand has to show off. By putting the spotlight on the good, JW Maxx Solutions insures that Yahoo, Google, and other search engine results will be the sort of results that call attention to a business in the greatest way possible. With a reputation rescue package from JW Maxx Solutions, businesses will use a search engine's own algorithms to their direct advantage, a tactic that only a top online branding consultant like JW Maxx Solutions could provide.
As a leading online branding consultant, JW Maxx Solutions is extremely adept in industry trends internationally. By following these trends, and utilizing the reputation rescue package, JW Maxx Solutions positions clients ahead of the game, and most notably, ahead of their competitors.
If a situation becomes particularly dismal, JW Maxx Solutions is capable of bringing legal action to the table. Having regularly and successfully brought legal action against dishonest and damaging claims in the past, JW Maxx Solutions will pull through to ensure the happiness of their clients. Whether the issue is a forum posting, a message board remark, or a full website, JW Maxx Solutions is ready to fight fire with fire, for their clients.
Businesses interested in safeguarding their online reputation should know that through 2013 JW Maxx Solutions is offering completely free consultation to new clients. Whether a business has been hassled for days, weeks, or months, consultation is the beginning to acquiring a secure online reputation for a business. A reputation rescue package from a professional online branding consultant is the next step in the right direction for business owners.
JW Maxx Solutions Online Reputation Management Contact Information:
JW Maxx Solutions
11811 N Tatum Blvd, Suite 3031
Phoenix, AZ 85028
Phone: (602) 953 – 7798
Email: info(at)jwmaxxsolutions(dot)com
Website: http://www.jwmaxxsolutions.com