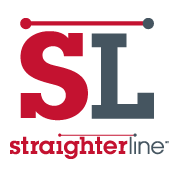 "Concordia University Irvine is the first California college to give students a low-cost, low-risk pathway into college. This is particularly important given the number of students being turned away from California's public colleges."
BALTIMORE, MD (PRWEB) October 17, 2012
StraighterLine (StraighterLine.com) announced today that Concordia University Irvine, a private liberal arts university affiliated with the Lutheran Church – Missouri Synod and based in Southern California, has joined their rapidly expanding network of partner colleges, which now includes many of the leading faith-based and adult-focused institutions of higher learning.
Concordia University Irvine recognizes the needs of the adult learner are different from those of traditional undergraduate college students. They realize that adult learners have benefited from years of life experience and are seeking an education that will be relevant and of value. The Adult Degree Program (ADP) places a strong emphasis on the direct applicability of the course material to the students' careers, while maintaining tuition pricing that is competitive with other universities. They offer adults degrees in Applied Liberal Arts, Business Administration and Leadership, Healthcare Management and Organizational Psychology, as well as an RN to BSN Nursing program and a second degree Accelerated BSN.
CUI and StraighterLine make ideal partners because they are both focused on the unique educational needs of adult students, including working parents. This partnership offers working adults the opportunity to get a quality education online, flexibly and conveniently, at a substantially lower cost than most traditional degree programs. Students can take introductory-level classes through StraighterLine and save thousands of dollars on the cost of their college degree. With StraighterLine's affordable subscription pricing plan, students can save up to 90% on their first year of college and can move through the material as quickly or slowly as they like.
Currently, StraighterLine offers forty-two entry-level college courses online including College Algebra, Precalculus, Calculus I and II, Business Writing, Introduction to Biology, Introduction to Biology with lab, General Chemistry I, General Chemistry I with lab, English Comp I and II, Accounting I and II, Managerial Accounting, Macroeconomics, Microeconomics, Business Statistics, Business Ethics, Organizational Behavior, Anatomy & Physiology I & II, each with a lab option, Medical Terminology, Introduction to Psychology, Introduction to Business, Introduction to Criminal Justice, Introduction to Nutrition, Introduction to Sociology, Western Civilization I & II, Personal Finance, United States History I & II, Pharmacology I and II, Student Success, General Physics I, General Physics I with lab and two developmental courses.
"Concordia University Irvine is the first California college to give students a low-cost, low-risk pathway into college. This is particularly important given the number of students being turned away from California's public colleges," says Burck Smith, CEO of StraighterLine.
"Partnering with one of the innovative leaders in online education is an exciting endeavor," said Timothy Peters, Dean of the School of Business and Professional Studies at Concordia University Irvine. "This is an incredible opportunity for us to offer an alternative method of attaining a degree with ease and affordability; allowing more students to attend Concordia that may not have been able to otherwise."
About Concordia University Irvine
Concordia University Irvine is a U.S. News Top Tier Regional University that prepares students for their vocations—their calling in life. CUI offers undergraduate, graduate, and adult degree programs in a beautiful Southern California location, with online and regional cohort options.
A member of the Concordia University system of The Lutheran Church-Missouri Synod and guided by the Great Commission of Christ Jesus and the Lutheran Confessions, Concordia University Irvine empowers students through the liberal arts and professional studies for lives of learning, service and leadership.
About StraighterLine
StraighterLine has been recognized as a revolutionizing force in education by major news organizations and the U.S. Chamber of Commerce for offering students online courses that earn real college credit for just $99 a month. Inside Higher Ed recognized StraighterLine for offering the "...lowest-cost set of credit-bearing courses on the Internet." And Fast Company named StraighterLine one of the "10 Most Innovative Companies in Education."
In order to facilitate the award of credit, StraighterLine has forged partnerships with leading accredited online colleges and universities. A student ultimately earns a degree from those institutions but realizes tremendous savings and convenience by starting with StraighterLine.
StraighterLine's courses are evaluated and recommended by the American Council on Education's College Credit Recommendation Service (ACE CREDIT). In addition to the institutions with which StraighterLine has a direct relationship, more than 300 other schools are reported to have accepted StraighterLine coursework for transfer credit.
Currently, StraighterLine offers 42 entry-level college courses online in the Sciences, Humanities, English, Math and Business. 5 StraighterLine courses have been approved by The College Board to be listed as AP courses: AP Macroeconomics, AP Microeconomics, AP English Language and Composition, AP Calculus AB and AP Psychology. And dozens of StraighterLine courses cover the same subject areas as CLEP exams, making them acceptable alternatives to or preparations for those tests.
For information, visit StraighterLine.com or call 1-877-str8erline (1-877-787-8375).
###