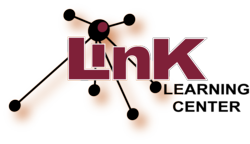 For adults, divorce is often thought of as the chance to start again. . . . But children focus on what is happening here and now based on how they are personally affected today.
Dallas/Ft Worth (PRWEB) September 26, 2012
Children experience divorce very differently than adults. Whereas adults often believe everyone, including the children, will be happier after divorce, for children this is not necessarily true. For most children, divorce represents overwhelming change in their daily lives—change for which they are often unprepared. These changes can lead to short- and long-term difficulties.
As Kelly P. Crossing, Licensed Professional Counselor and founder of Link Learning Center, points out, "For adults, divorce is often thought of as the chance to start again, to be able to find happiness again. But children often have difficulty seeing the bigger picture and understanding the idea of seeking out a happier way of life. For children, the future is nebulous and difficult to grasp. They primarily focus is on what is happening in the here and now—and they do so largely based on how they are personally affected today.
Trust is a first major casualty of divorce. Children often learn that they can no longer trust their parents and sometimes even themselves. This lack of trust can lead to anxiety, depression, an underlying sense of guilt or shame, and ongoing difficulties with relationships well into the future.
Another consequence of divorce for children comes from the difficult financial circumstances families often face during and after divorce. Children who were once accustomed to being involved in extracurricular activities may have those activities scaled back or removed completely due to reduced financial abilities of the parents. This severely alters their opportunity for social engagement, learning, and fun—all critical needs for healthy development.
Whether it is a change in financial circumstances that prevents them from doing things they are used to doing, going back and forth from one parent's home to the other, not seeing one parent regularly, or even parent alienation, the lives of children after divorce often change in very different ways from the lives of their parents.
Link Learning Center provides help for families before, during, and even after divorce. In their latest course offering, Divorce from the Kids' Perspective, issues such as custody arrangements, how to talk to the kids about divorce, and more are discussed in detail—along with specific tools to help families work through some of the most difficult issues
About Link Learning Center
Link Learning Center, LLC, one of the premiere providers of education and training for professional counselors and therapists, provides a one-stop resource for helping individuals, couples, and families work through life's difficulties like divorce, depression, anxiety, making healthy choices, and many others.
Got stress? Contact Link Learning Center. To find out how Link Learning Center can help with learning to manage some of life's difficulties, visit http://www.linklearningcenter.org.