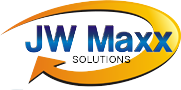 Scottsdale, AZ (PRWEB) April 01, 2013
In an always-on world, you can't afford not to have a plan-of-action in place and a strategic response ready to protect your brand and business' online reputation. JW Maxx Solutions is an industry leader in online reputation management and offers 3 tips for crisis management for new and emerging social media.
Recently Facebook announced its new feature of threaded replies for fan pages. This could drive more engagement for business by allowing your social media managers to respond directly to replies instead of comments appearing in chronological order. These new "reply links" make your Facebook comments feel more like a conversation. Comments now have their own thread on the given post, allowing people to respond directly to comments. This also presents a new challenge for businesses when their brand and reputation are under attack.
Businesses have witnessed the role of social media in terms of customer experience and influence. You can't afford to react slowly or be ill-prepared when a few negative comments online catch fire. Facebook's new tool, if managed properly, can effectively address concerns, complaints and queries from customers. Businesses that adopt a passive approach to crisis management, will see their profits and image negatively impacted. That's why JW Maxx offers these tips.
JW Maxx Solutions' 3 tips for crisis management:
1. Respond to each individual comment with sincerity. Engagement means responding to individuals. Don't respond with the same comment in multiple threads.
2. Follow the conversation. Credibility will be under scrutiny if the crisis management plan is on auto-pilot. Demonstrate humanity.
3. Address the issue before it becomes a crisis. The earlier negative comments are addresses, the easier it is to monitor a online presence.
JW Maxx Solutions prides itself on assisting clients with their internet marketing, Search Engine Optimization (SEO) services, marketing campaigns, and social media management needs. It only takes one unhappy customer to create a social media disaster. Online reputation management experts can help online businesses become proactive in responding to customer queries and complaints by developing a social media strategy to fit business goals and needs.
Managing an online reputation can be daunting. Companies large and small have become overwhelmed with internet mobs in a crisis. When you team with JW Maxx Solutions, skilled staff of social media experts will help attract new customers while addressing negative and positive issues in order for a proper online reputation to flourish. JW Maxx Solutions is always monitoring trends in social media to ensure successful branding and messaging for its clients.
JW Maxx Solutions, Online Reputation Management Contact:
11811 N Tatum Blvd, Suite 3031
Phoenix, AZ 85028
Phone: (602) 953 – 7798
Email: info(at)jwmaxxsolutions(dot)com
Website: http://www.jwmaxxsolutions.com