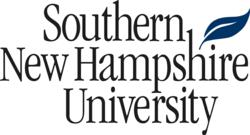 Graduates of the Southern New Hampshire University History degree program leave with a strong liberal arts background and often pursue graduate studies in education, history, law or other related fields.
(Vocus/PRWEB) April 14, 2011
Understanding the past provides greater insight into your future.
Southern New Hampshire University's new BA online degree in History prepares graduates for employment in a variety of fields including teaching, research and the law. There are many in-demand careers available for those interested in history.
Graduates of the degree in History online program will leave with the analytical and critical-thinking skills needed to better communicate and engage as civic leaders.
At Southern New Hampshire University, students receive a solid liberal arts foundation that will provide a well-rounded education to support their study of a BA degree in History. Students receive a broad foundation in United States history and Western civilization, and in consultation with their advisors, can design their curriculum by incorporating coursework from throughout the university.
As a private, nonprofit accredited university, SNHU focuses on ensuring you obtain the necessary skills required to succeed. Whether you enroll in a degree in History online or in the History program at any of our five regional campuses, you will benefit from an SNHU education:
SNHU, based in Manchester, NH, and founded in 1932, began offering online coursework in 1995. The online degree programs at SNHU continue meeting the needs of today's students while at the same time ensuring educational quality and real-world applicability.
Visit Southern New Hampshire University to learn more about the online BA in History degree.
###