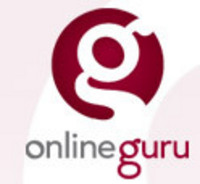 It is a great honor for our company to be chosen as one of the AeA Award finalists
San Diego, CA (PRWEB) October 5, 2008
OnlineGURU Inc., a San Diego leader in the Internet publishing community, today announced that the company was named as a finalist in the 15th Annual AeA High-Tech Awards. AeA is the nation's largest technology trade association and the High-Tech Awards recognize San Diego-based companies, individuals and products that are driving forces in the field of technology.
OnlineGURU Inc. has achieved exponential revenue growth since its founding in 2003, just one reason it was named a finalist for the annual High Tech Award in the field of Internet/Web Commerce. The company was also recognized in August of 2008 as ranking #932 among the Inc. 5000 Fastest Growing Private Companies in America for its growth during the period of 2003-2007, and its CEO and co-founder Raj Lahoti was named as one of Inc.com's "30 Under 30: America's Coolest Young Entrepreneurs" in 2007. OnlineGURU specializes in building unique Web sites that help simplify the lives of its users. Its success comes through two distinct types of Web sites: Portal Oriented and Product/Service Oriented.
Portal Oriented Sites are those domains/sites that are very broad and comprehensive, for example the company's DMV.ORG (Automotive Category). The intent and focus of these sites are to cover a broad number of unique content topics within the associated Web site category.
Product/Service Oriented Sites are those domains/sites that help provide users specific products or services, for example the company's DrivingRecords.com. These sites are more transactional in nature and provide an easy interface for the user to purchase a specific product/service.
OnlineGURU's best-known Web site, DMV.ORG, showcases its success in consolidating relevant information to users. DMV.ORG is an easy, comprehensive guide to the DMV and provides simple information on how to take care of DMV transactions through the motor vehicle department in all 50 states. In addition, the site offers information and services on all facets of driving experience. From what forms to use, to how to register a car, to how to get great rates on car insurance, DMV.ORG provides the details on all types of auto-related needs. It's a widely popular Web site for drivers--with its 6 million unique visits per month, 30 million-plus page views per month and being ranked among the Top 300 Web Sites in the U.S.
"It is a great honor for our company to be chosen as one of the AeA Award finalists," said Raj Lahoti, CEO and co-founder of OnlineGURU Inc. "OnlineGURU Inc.'s accomplishments are the result of the company's dedication to technology, visionary market focus and an outstanding team of Gurus who are dedicated to enhancing the company's position as an industry leader in Internet publishing/Web commerce."
"Our employees are forward-thinking, extremely positive and totally amped about the Web. They share our ideals and enthusiasm for simplifying the lives of the online community while at the same time having the expertise to take our company to the next level," said Lahoti.
The winner of the Outstanding Private Company and the Outstanding Private Company CEO Awards will be announced on October 31, 2008, at the AeA High-Tech Innovation Awards ceremony to be held at the Hilton La Jolla Torrey Pines in La Jolla, California.
About AeA
AeA, the nation's largest technology trade association with 2,500 member companies representing all segments of the high-tech industry, is dedicated to helping its members' top line and bottom line. AeA does this in partnership with its small, medium, and large member companies by lobbying governments at the state, federal, and international levels, providing access to capital and business opportunities, and offering select business services and networking programs. For more information, please visit http://www.aeanet.org.
About OnlineGURU Inc.
OnlineGURU Inc. develops and operates info-rich, user-centered Web sites with one goal in mind: Simplifying your life. One site at a time. To fulfill its mission, it combines the latest Web principles and technology with quality products and services that meet the ever-changing needs of the millions of people who use its sites. The domain names it builds out are its own. So far its brands have become household names, thanks to its tremendous popularity through search. OnlineGURU Inc. is based in San Diego, California. Additional company and product information is available on the company's Web site at http://www.onlineguru.com.
Company Contact:
Pamela Putian
OnlineGURU Inc.
(858) 764-4856
pamela.putian@OnlineGURU Inc.com
###