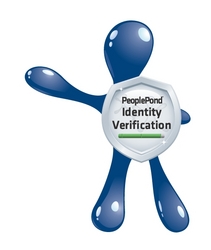 This new service enables personal brands to stand out from the crowd as trustworthy and authentic which is in strong contrast to the anonymous online crowd
Ferndale, Wash. (PRWEB) September 1, 2009
People are depending on resources and advice found on the Internet but until now their ability to verify who published online information has been sketchy at best. It has been proven many times that it is all too easy for someone to utilize free and easy online services to portray themselves as someone else. As a result, impersonation of an expert or spokesperson can malign reputations and mislead followers with bad information - a potentially dangerous situation for everyone.
The team at PeoplePond understands these risks and the dangers they present. So they have recently launched the PeoplePond Personal Identity Verification Service. Anyone can use this service to demonstrate to their followers that they are who they say they are. "This new service enables personal brands to stand out from the crowd as trustworthy and authentic which is in strong contrast to the anonymous online crowd," said PeoplePond president, Theron McCollough.
Additionally, the new service provides advanced ownership verification of social media sites, blogs, and other online locations where online assets are located. This is the first time these two services have been available together providing the first opportunity to authentic a person's entire online identity, sparing followers from falling prey to impersonators and providing the personal brand a trusted platform from which to deliver their information.
PeoplePond profiles are designed to enable personal brands to achieve greater visibility in online search results by training search engines to provide higher ranking to their online identity. Each PeoplePond profile is designed to provide the owner full control to implement a search engine optimization (SEO) strategy that consolidates, verifies and boosts visibility for their entire online identity.
PeoplePond recently launched a sister site, CompanyPond, that boosts visibility of a company's online identity by leveraging the numerous PeoplePond profiles a company has. This also trains search engines to promote online content produced by staff, evangelists, board members, etc. in their company's search results.
About PeoplePond
PeoplePond (http://www.peoplepond.com) and CompanyPond (http://www.companypond.com) are part of the Cranberry Venture Partners, LLC network of Web sites. Cranberry is home to an unmatched team of innovative developers led by Internet visionary David McInnis. McInnis is best known for founding the first direct-to-consumer news service, PRWeb, which changed the way the world uses press releases. For more information about PeoplePond, LLC and the Cranberry Venture Partners, LLC network of Web sites visit http://www.cranberryventurepartners.com.
###