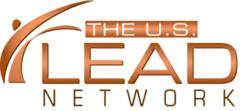 US Lead Network achieves tremendous success with all medical and dental fields, and now free leads come with the service!
Phoenix, AZ (PRWEB) December 10, 2012
The country's premier medical online lead generation company, US Lead Network, is now offering free leads when medical and dental clinics sign up for service. The company is achieving success with all kinds of specialty medical practices along with dental practices too.
The US Lead Network was started by an orthopedic surgeon who was recently named in the top 20 of almost 500,000 authors on the internet's leading article directory, Ezines.com. He has written over 400 press releases and 1000 articles in the past year spanning topics such as orthopedic, pain management, chiropractic, sleep medicine, fertility, dentistry, podiatry, worker's compensation and more. In addition, his YouTube video channels have over 100,000 views in the past year.
"Our service acts as an extremely effective online marketing solution for medical and dental practices. We utilize ethical and quality techniques including on-page and off-page articles, press releases, video, pay per click and social media. The main program we have includes free websites and US Lead pays for all marketing. The practices only pay for the lead generation results. We give exclusive territories and all practices we work with can call me directly to discuss the campaigns," said David Greene, MD, CEO.
US Lead generates over 2000 leads monthly for clients around the country. With specialty medical and dental practices competing for prospective patients, it's an exceptional value proposition to have an exclusive territory and dedicated press releases for the practice.
Currently, the special from US Lead Network is for 5 free leads with startup and free websites. Those websites can also come with flat-fee internet marketing services if desired, or simply pay for performance. Either way, US Lead Network has a solution to making the practice's phone ring with prospective patients.
Within three to six months, all of the practices have multiple competitive keywords appearing on the first pages of the search engines. It has not made a difference which specialty is being worked on.
"Our techniques work the same for all medical and dental specialties. The reason US Lead succeeds is we work so hard every day to produce quality content that people want to read. It generates interest and phone calls," added Greene.
If you would like to have your medical or dental practice marketed by US Lead Network, call (877) 791-6466 to find out more about the medical and dental internet marketing services.