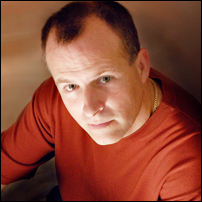 We want to create relationships. We want to create technology. We want to create results. But most importantly we want to create the continued passion in our organization that drives all of these things.
Orlando, FL (PRWEB) September 25, 2006
MindComet Corporation, a Full Service Interactive Agency, today announced a sizeable reorganization, including naming Paul Lewis as President/CEO. Lewis, who served as MindComet's SVP of Sales and Marketing for the past five years, has had an instrumental role in shaping the company's growth and service offerings.
Ted Murphy, former President/CEO, will maintain his position as Chairman of the Board and continue to provide vision, direction and inspiration to MindComet. Murphy will now preside as President/CEO of PayPerPost, a spinoff of MindComet launched in June. "I have been in the process of shifting greater responsibility to the MindComet management team over the last year in preparation for this event," Murphy states. "I am fortunate enough to have cultivated an outstanding management team. I am confident that our team will continue MindComet's long history of growth, innovation and dedication to our client partners."
MindComet has engaged over 20 new client partners in 2006 and has seen sustainable revenue growth upwards of 80% year over year under the direction of Lewis. "Paul and I have worked closely together to build this company from the ground up. He has been a critical component in our success and shares my passion for everything interactive," said Murphy. "He is an experienced leader, a technology guru and an inspiration to the team. My money is on continued growth." Murphy will maintain his majority equity position in MindComet.
Each year MindComet embraces a new theme to serve as the organizational guide light for team members. Lewis has decided this year's theme will be "I Create". "We have built our business on creativity and change; we love the fast paced online world, and enjoy developing something from nothing," Lewis commented. "We want to create relationships. We want to create technology. We want to create results. But most importantly we want to create the continued passion in our organization that drives all of these things."
In addition to the promotion of Lewis, several other MindComet veterans will receive promotions as part of the reorganization. Promotions include: Doug White, SVP of Sales; Scott Allen, VP of Experience; Ross Yaeger, VP of Operations and Tara Lamberson, VP of Marketing & Strategy. "I am delighted to have the opportunity to work more directly with these talented executives," commented Lewis. " This is the management team that will propel the agency forward in 2007 and beyond."
MindComet will continue along its path of strong and consistent growth by focusing on adding and expanding service offerings and disciplines including: search engine marketing, online media buying, mobile marketing, HR communications strategies and online brand monitoring. Under MindComet's expanded senior management team, the company is well positioned to increase its notoriety as a full service interactive marketing powerhouse.
To facilitate their rapid growth, MindComet will continue to seek out top talent within the industry, open additional regional offices and explore long-term relationships with client partners. MindComet broke ground on a brand new $4.1 million dollar facility in August. The facility expects to open doors in early Q2 to accommodate MindComet's expanding team.
For more information on MindComet or interactive marketing solutions visit http://www.mindcomet.com.
About MindComet:
MindComet is a unique hybrid of an interactive marketing consulting firm, an interactive agency and a marketing technology developer. We have implemented relationship building marketing, communications and eLearning solutions for many Fortune 500 companies including Coca-Cola, Tyco, Nextel, General Motors, Hewlett-Packard, UPS, Walt Disney and others. Our team delivers an unparalleled combination of strategy, creativity and technology to produce solutions that deliver results for our client partners.
MindComet is a privately held company, headquartered in Orlando, Florida. The company operates offices in Atlanta, New York City, Los Angeles and Austin. Founded in 1999 by Ted Murphy, MindComet is widely recognized as one of the premier agencies of its kind.
Contact: Tara Lamberson, VP of Marketing, MindComet, 800. 668.1761 X301.
# # #