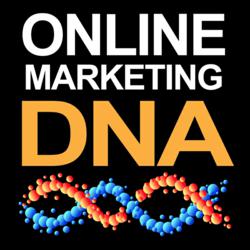 Entrepreneurs who invest in business coaching will reach greater heights than those who don't.
Orange, CA (PRWEB) October 19, 2012
Online Marketing DNA (OMDNA) unveiled their online marketing classes designed specifically for small business owners who lack marketing know-how. After several months of testing and fine tuning, these courses have been streamlined to help owners establish a solid Internet presence.
According to OMDNA founder, Simon Volkov, "Every business owner needs to understand the intricacies of online marketing in order to boost their credibility and broaden their customer base. The problem is many small business owners have no idea how to get started or what to do next, so they do nothing."
Learning how to market products and services online is a necessity in today's digital world. Consumers have become reliant on being able to locate products online and most want to buy from local merchants. Companies that don't promote their wares via the Interweb are missing opportunities to expand their reach within the community as well as globally.
OMDNA offers business owners the option of obtaining coaching via video training courses that can be accessed 24/7 or personal one-on-one sessions. Both provide step-by-step Internet marketing guidance and help owners take charge of their success.
"Entrepreneurs who invest in business coaching will reach greater heights than those who don't," states Volkov. "Coaches can steer businesses on the fast track to success and hold business owners accountable for action or lack of action."
Online marketing training is not new, but having a coach who understands techniques and methods to generate traffic to your website specifically for your industry can trim the time for succeeding with an online marketing campaign. Imagine how much easier it would be to have a plan that all team members can follow.
The Internet marketing training provided by OMDNA gives business owners an advantage over competitors. Combined with video coaching tutorials, with step by step instruction could launch your company to new heights.
One of the greatest benefits of OMDNA's VIP coaching program is it maybe tailor-made specifically for any business. Employees become privy to insider-secrets and short cuts and learn how to generate leads and traffic in a fraction of time.
"Owners who attempt online marketing on their own rarely, if ever, achieve notable results" says Volkov. "It has become much more difficult to develop and maintain a strong online presence. The only way to dominate your niche is to work with a mentor who has achieved the success business owner's desire."
Investing in online marketing training from Online Marketing DNA can put companies on the fast track to success. While others are burning time and money trying to figure out which methods work, companies can be implementing strategies specifically for their target market under the tutelage of a professional business marketing coach.
About Online Marketing DNA
Online Marketing DNA (OMDNA) provides personal coaching and online marketing classes focused on establishing a solid Internet presence. Learn how to profit from the OMDNA strategies even if have a limited budget or time available by visiting http://www.onlinemarketingdna.com.