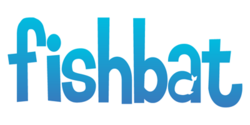 These social media partnerships have made it more efficient for users to create and share content...
Bohemia, NY (PRWEB) May 23, 2013
On May 23, fishbat, one of the nation's leading online marketing companies, recaps important mergers in social media in light of Yahoo's acquisition of Tumblr.
Justin Maas, vice president of client relations at [fishbat, says these mergers are major milestones in social media history. "These acquisitions demonstrate the importance of integrating social media platforms for advertising," he says. "Many big media companies realize the best way to advertise and promote their brand is through social networking. These mergers are some of the biggest in recent history. They have molded the future of digital marketing and online communication."
Mass shares the top 5 biggest social media acquisitions:
1. Facebook and Instagram: As one of the most popular free photo sharing websites, Instagram quickly became a target for Facebook. In 2012, Facebook bought Instagram for $1 billion. According to an article published on Sanver, Instagram allows mobile users to "take photos, apply digital filter to it, add customizations" and share photos on Facebook timelines. Though Instagram hasn't changed too much, Maas says it's only a matter of time until it supports mobile ads like Facebook.
2. LinkedIn and SlideShare: In May 2012, LinkedIn acquired [SlideShare for approximately $118 million, giving users the ability to share PowerPoint presentations and PDF documents publicly or privately on the social network. "Since then, LinkedIn has grown tremendously," Maas says. "Employers and business professionals are able to share information, presentations, resumes and other documents without giving away their personal e-mail address. The merger directed a lot of traffic to LinkedIn and increased use of SlideShare."
3. Google and YouTube: In 2006, Google acquired YouTube for $1.65 billion. In 2010, YouTube's revenue more than doubled and now receives more than two billion views a day. "Since this merger, Google and YouTube created a seamless experience for users who wanted to upload, watch and share videos," Maas says. "I think it also paved the way for Google's highly video-savvy social network, Google Plus."
4. Myspace and Specific Media: The 2011 the acquisition of Myspace by Specific Media for $35 million helped to make Myspace an entertainment-sharing platform. Since then, Specific Media has diligently worked on Myspace's new interface. Now, with the support of Justin Timberlake, Myspace's music library is unrivaled, with over 42 million songs and 100,000 videos. "It's an excellent platform for marketing musicians and advertising music," Maas says.
5. Yahoo and Tumblr: Yahoo's acquisition of Tumblr for $1 billion represents the most recent partnership to date. The content and demographic bases of each site do not coincide, which suggests there is room for a lot growth.
"These social media partnerships have made it more efficient for users to create and share content," Maas says. "Social media networks have a common interest in helping people connect. When they partner up with big traditional media corporations, they create more cohesive platforms and work together symbiotically.
Maas says the mergers also improved advertising campaigns. "The traditional media companies used the social media networks to promote themselves, and vice versa," he says. "These acquisitions also increased the efficiency of their online advertising campaigns and have really made a difference in the digital marketing world. They will continue to shape the future of the industry."
fishbat, Inc. is a full service [online marketing company. Through social media management, search engine optimization (SEO), web design, and public relations, fishbat strives as a marketing firm to raise awareness about your brand and strengthen your corporate image.
#####