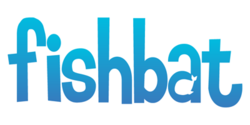 Bohemia, NY (PRWEB) June 07, 2013
On June 7, online marketing firm fishbat gives kudos to a new iPhone app designed to help families in need of financial assistance.
According to the Yahoo News article, Andrew Young III, son of a former U.N. Ambassador, and Brad Newman, a lawyer from California, designed the Giv Galaxy app to help real families through the purchase of virtual items.
The article says Giv Galaxy is a space-themed game where an alien named Nuxx tries to earn his badge in planetary helping. For every dollar spent on goods in the game, $0.25 goes to someone in need of food, shelter, or health care. The app was released on May 17 on iTunes and was downloaded in over 50 countries. Purchases made in the game have raised several hundred dollars so far.
Newman and Young, also run a social media website called Give Locally, which connects charitable donors with "pre-screened" people who need financial assistance, says the article. In honor of Give Locally's third anniversary, the partners released the Giv Galaxy app.
Since its launch in 2010, the Give Locally website has gained about 30,000 registered users and over 34,000 Facebook fans. "The charity directly pays bills including rent, medical fees and school tuition, and provides families with gift cards for groceries or gas," the article says.
Justin Maas, vice president of client relations at fishbat believes that this is a creative way to get people interested in supporting a cause. "Gaming apps have always been popular on mobile phones," he says. "It's easy to play a game and try to win, so why not help people while you're having fun? Instead of mindlessly spending money on virtual games, you can play and know that your money is going to someone who really needs it."
Maas says designing a mobile gaming app for charity like Give Galaxy is more beneficial than just organizing a charity online. "Giv Galaxy is great because it gives people more incentive to donate," he says. "This is a great idea and it has the potential to flourish."
fishbat, Inc. is an award-winning, full-service online marketing firm and social media agency. We're branding experts dedicated to making your business a part of conversations that are already happening. Through social media management, search engine optimization (SEO), web design, and cutting-edge public relations strategies, we can raise awareness of your brand, strengthen your corporate image, and place your business in front of your ideal audience.